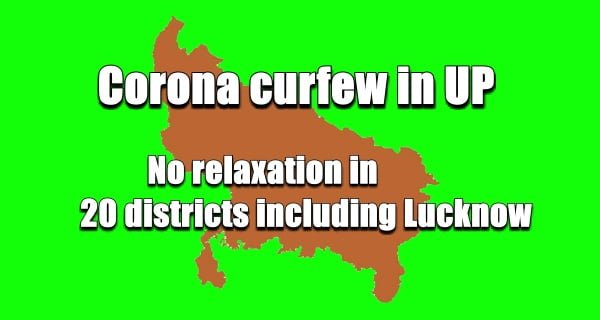 Lucknow: A new guideline has been issued regarding the Corona curfew in the state. In districts where there are more than 600 cases, no relaxation will be given. The markets will open in the districts with less than 600 cases from 7 to 7 in the morning, the weekly closure will continue. 55 districts will get an exemption. No rebate will be available in 20 districts including Lucknow.
No relaxation will be available in Lucknow, Meerut, Saharanpur, Varanasi, Ghaziabad, Bareilly, Moradabad, Ghazipur, Bijnor, Deoria, Gorakhpur, Bulandshahar, Jaunpur, Sonbhadra, Jhansi, Prayagraj, Lakhimpur Kheri district. Schools and coaching institutes will remain closed in these districts as before. Movies, malls, gyms, pools will be completely closed.
Instructions issued by UP government regarding Corona curfew:
Corona curfew will remain in force with all activities from 7 am on June 1 till advance order. There will be no relief in Lucknow, the capital of UP. Weekend lockdown will continue in the entire state. – The assembly markets of the state will be open from 7 am to 7 pm except weekly lockdown.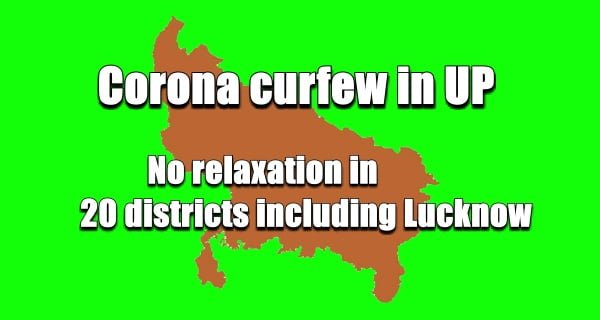 There will be full presence in all the frontline government offices, while in other places, we will be able to work with fifty percent of the employees.
Online classes in secondary and higher educational institutions will be run according to the departmental decision.
Not more than five people will be able to live together in all religious places.
Industrial institutes will remain open.
Vegetable Market will be open as before. The establishment of Kovid-19 will be mandatory in every vegetable division site.
School colleges and educational institutions will remain closed for teaching work.
Restaurants home delivery will be allowed only.
Except Saint John, there should be no more than 5 devotees at one place inside the shrines in other places.
Egg meat and fish shops will be allowed to be closed or covered open keeping adequate sanitation and sanitization in mind.
Wheat purchasing centers and ration shops will be open in the entire state.