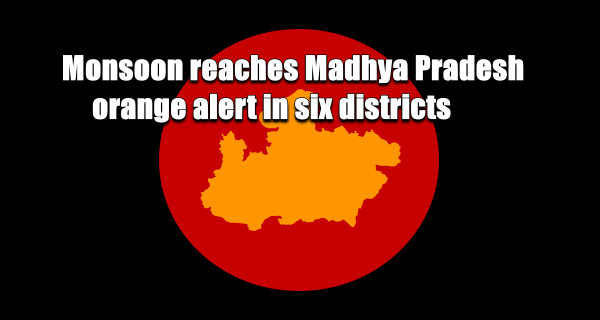 Bhopal: The India Meteorological Department (IMD) has issued an orange alert on Saturday expressing the possibility of thunder, lightning, and heavy rain in six districts including Jabalpur, Shahdol in eastern Madhya Pradesh. At the same time, a yellow alert has been issued in eight districts including Vidisha, Hoshangabad with the forecast of thunder, lightning.
The IMD said that the southwest monsoon is expected to advance into the state in the next 24 hours. In another yellow alert, IMD has predicted lightning, thunder, and lightning at different places in five divisions including Indore, Gwalior, and Chambal of the state. The Meteorological Department has predicted similar weather in ten districts including Bhopal.
The IMD said that these three alerts are valid till Sunday morning. IMD's Orange Alert indicates a risk to people and property. On the other hand, the Yellow Alert advises the administration to stay updated and indicates that dangerous situations are possible. PK Saha, senior meteorologist at IMD's Bhopal center said that the southwest monsoon did not spread further in Madhya Pradesh on Saturday. It is going to move further in the state in the next 24 hours.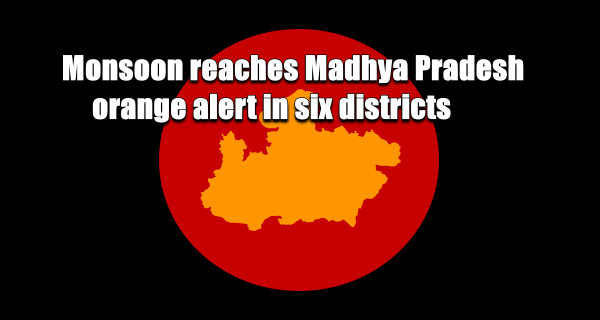 A senior official said that the southwest monsoon has covered entire areas of Jabalpur and Hoshangabad divisions, major parts of Indore and Shahdol divisions, and some parts of Bhopal and Sagar divisions on Friday. Saha said that in the last 24 hours till 8.30 am on Saturday, there has been raining in large parts of Madhya Pradesh. Deori in East Madhya Pradesh's Sagar district and Nasrullaganj in West Madhya Pradesh's Sehore district have recorded 113 mm and 106 mm of rain, respectively.