Bhopal: After Chhattisgarh, monsoon is knocking in Madhya Pradesh on June 24. This monsoon will enter from southern Madhya Pradesh. The Meteorological Department said that the monsoon will knock on the Jabalpur, Shahdol, and Narmada Puram divisions of the state. Apart from this, the department has issued an alert for heavy rains in these districts. In the coming 4 to 5 days, the effect of monsoon will be seen in the entire Madhya Pradesh. Now the effect of the Biparjoy storm is over in Madhya Pradesh. The rainfall recorded in different parts of Madhya Pradesh on June 23 was pre-monsoon rain. According to the Meteorological Department, monsoon will knock in Madhya Pradesh from today.
The Meteorological Department has issued an alert for rain in 25 districts of Madhya Pradesh today. At the same time, in the coming days, this rain will drench the entire Madhya Pradesh. Last month, rain was recorded due to Western Disturb. After that, the Meteorological Department predicted that the monsoon would reach Madhya Pradesh 10 to 12 days late. This is the reason that the monsoon was to reach the state around June 15. He is now knocking in Madhya Pradesh.
It will rain in these districts
Heavy rains will occur in Jabalpur, Katni, Narsinghpur, Seoni, Chhindwara, Balaghat, Mandla, and Dindori districts of Jabalpur division, Shahdol, Umaria and Anuppur of Shahdol division, Narmadapuram, Harda and Betul districts of Narmadapuram division. On the other hand, light rain will occur in Sagar, Chhatarpur, Damoh, Tikamgarh, Panna, and Niwari districts of Sagar division, Bhopal, Raisen, Rajgarh, Sehore, and Vidisha districts of Bhopal division.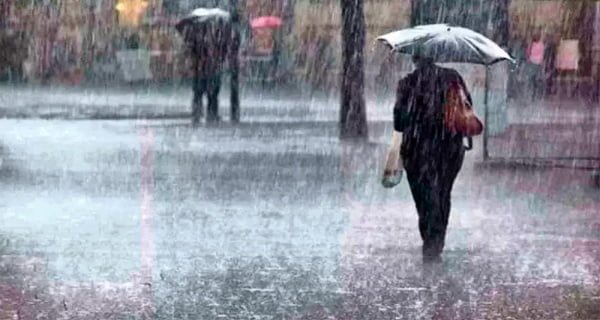 This year there will be normal rain in the state – Meteorological Department
According to the Meteorological Department, normal rainfall will be recorded in the state this year. On June 24, about one and a half inches of rain was recorded in the capital Bhopal. Whereas, maximum rainfall was recorded in Seoni Malwa, Sehore, and Raisen. Monsoon knocked in the district after a long spell of rain in Burhanpur. It rained heavily here. In the very first rain, the cleaning campaign of the Municipal Corporation was exposed. Due to the drains being chocked, the rainwater turned muddy and flowed over the roads. There was a situation of water logging in the city. The residents of the city had to face a lot of difficulties in commuting.