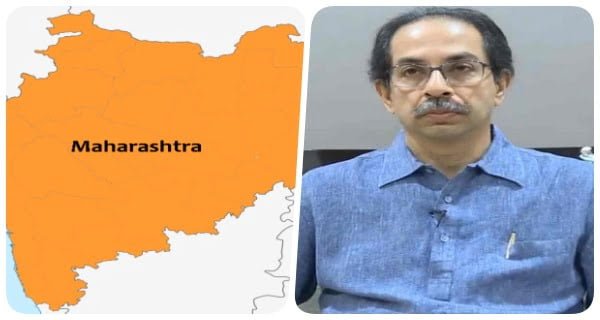 Mumbai: Where on one side Maharashtra is showing victory over the second wave of Corona. At the same time, fierce politics is also dominating regarding the unlock to be done in Maharashtra. In this sequence, now a day after taking a sudden U-turn, late on Friday, suddenly the Uddhav government issued an order and said that now the lockdown will be relaxed from Monday only on the basis of corona positivity rate and availability of oxygen beds in the state. and this new order will come into effect from next Monday, June 7.
Here the Chief Minister's Office (CMO) has also shared the 5-level plan made by the state government to lift restrictions in those districts and cities, where the positivity rate has seen a decline at present.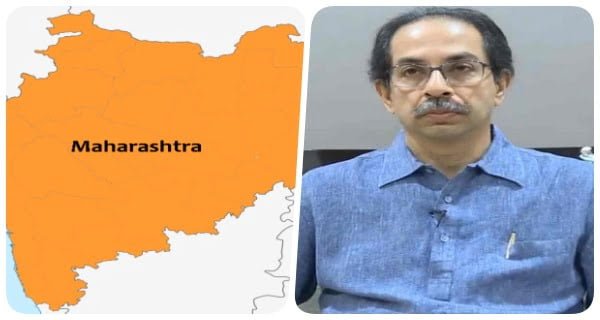 'Unlock' will be done at 5 levels in Maharashtra, know what will be open and what will remain closed:
The order passed by the CMO office states that there will now be 5 levels of restrictions for different classes/categories of activities to lift the lockdown. This passed order also states that these levels of restrictions will be implemented only on the basis of two parameters. which are as follows:
First- case positivity rate.
Second- the percentage of occupancy of the oxygen bed.
With this, according to the 5-tier plan of the Uddhav government, now the districts and cities falling in 'Level 1' will have minimum restrictions, while the restrictions like lockdown in the areas falling under 'Level 5' will continue as before.
What are the '5 levels' of 'Unlock'
Level 1- In districts, all shops, malls and PVRs can resume their operations.
Level 2- In areas falling under this, malls and theaters can operate at 50 per capacity. Let us tell you that Mumbai comes in Level 2, so shopping malls-theaters here will open according to the given guidelines.
Level 3- In this, shops dealing with essential commodities can remain open till 4 pm. At the same time, those selling non-essential items have been allowed till 4 pm on weekdays. It is worth noting that malls, theaters will all remain closed in 'Level 3' districts.
Level 4- In this, areas where the positivity rate is 10-20% and the percentage of occupancy of oxygen beds will be 60-75%. Such areas will come under 'Level 4'.
Level 5- Areas where positivity rate is 20% and above and occupancy percentage of oxygen beds is more than 75% such cities and districts will come under 'Level 5'. There will be no relaxation in such areas. E-pass will also be required to travel to and from any city/district falling under 'Level 5'.
Which city in which 'Level'
The districts under 'Level 1' are Aurangabad, Bhandara, Buldhana, Chandrapur, Dhule, Gadchiroli, Gondia, Jalgaon, Jalna, Latur, Nagpur, Nanded, Nashik, Parbhani, Thane, Washim, Wardha and Yavatmal.
The districts falling under 'Level 2' are Ahmednagar, Amravati, Hingoli, Mumbai and Dhule.
'Level 3' currently consists of Akola, Beed, Palghar, Ratnagiri, Kolhapur, Osmanabad, Sangli, Satara, Sindhudurg and Solapur districts.
What is the condition of Maharashtra:
The speed of the second wave of Corona in Maharashtra has reduced at present. A large number of people are recovering from corona and new cases are also coming less. In the last 24 hours, 14,152 new cases have been reported here, while 20,852 people have become corona-free. At the same time, 289 people died due to corona infection in the last 24 hours in the state. The State Health Department has given this information on Friday.
According to the Health Department's data, 14,152 new corona cases have been reported in the state in the last 24 hours and 184 people have died. After the latest figures, the total number of infected people has increased to 58,05,565, and the total death toll from Corona to 97,683. After 20,852 patients became infection-free today, the number of cured people in Maharashtra has increased to 55,07,058. There are currently 1,96,894 active cases in the state. Significantly, on Thursday, 15,229 cases were found in the state and 307 people were confirmed dead. At the same time, 25,617 people were cured of the corona.