Bhopal: The Madhya Pradesh government is going to bring a new manual by making changes to the 55-year-old jail manual. The Jail Department has sent the new manual to the government. It will be placed in the cabinet for approval, from where it will be implemented across the state after approval. With the implementation of the new manual, the jails of the British era will also be state-of-the-art.
In fact, the Central Government has prepared the Model Jail Manual 2016 and has asked all the State Governments to update their manuals accordingly. So far 11 States including Union Territories have updated their manual.
Recently, Home Minister Amit Shah has written a letter to Chief Minister Shivraj Singh Chouhan asking him to prepare his new manual according to the Model Jail Manual 2016. After this, the state government also started preparing a new manual by making changes to its jail manual made in 1968.
Many important provisions in the new jail manual
The Model Jail Manual covers several points including rehabilitation of prisoners, separate jail for women prisoners, and open jail. Provision has also been made for the rehabilitation of the prisoners in society, and discipline among the jail officials. Provision has also been made to make all the jails state-of-the-art.
The boundary wall of jails in Madhya Pradesh will be made from five meters to six meters high. Mobiles etc. electronic gadgets will also be prohibited from being taken inside the jail by the prisoners and intoxicants will also be prohibited, which are not provided in the present jail manual.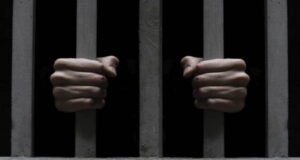 Two hundred-year-old jails will also be state-of-the-art
There are many jails in Madhya Pradesh that have been built for two hundred years. Provision has also been made in the new model manual to make a library for the prisoners, to equip them with various types of education, to arrange for their health, to start a good hospital in the jail itself, and to start various programs for mental development.