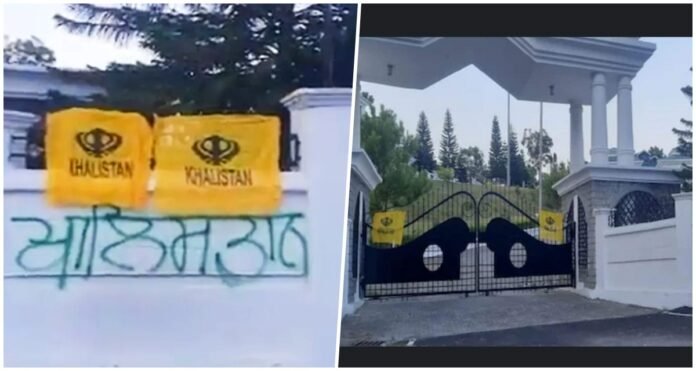 Dharamsala: There was a stir in Himachal's Dharamsala when Khalistani flags were seen outside the assembly building. Khalistan was written on these flags. After the matter came to light, the Yol police took them off on the spot. Police said that the local people here were informed about black flags at the main gate of the assembly in the early morning. Police are engaged in intensive investigation.
Let us inform you that a video of the assembly building located in Dharamshala Tapovan is also going viral. This video is of the gate outside the assembly building where Khalistani flags are visible. This video is of 12 seconds. There was a stir in Dharamshala after the video went viral. The investigation is going on who planted these flags. On the other hand, police and SDM Shilpi Vekta also reached the spot as soon as the matter was reported.
Let us tell you that Khalistan has been written on the walls of the assembly as well. It is not yet known who put these flags here. At present, the police are interrogating the local people to find out who has put up these flags and why.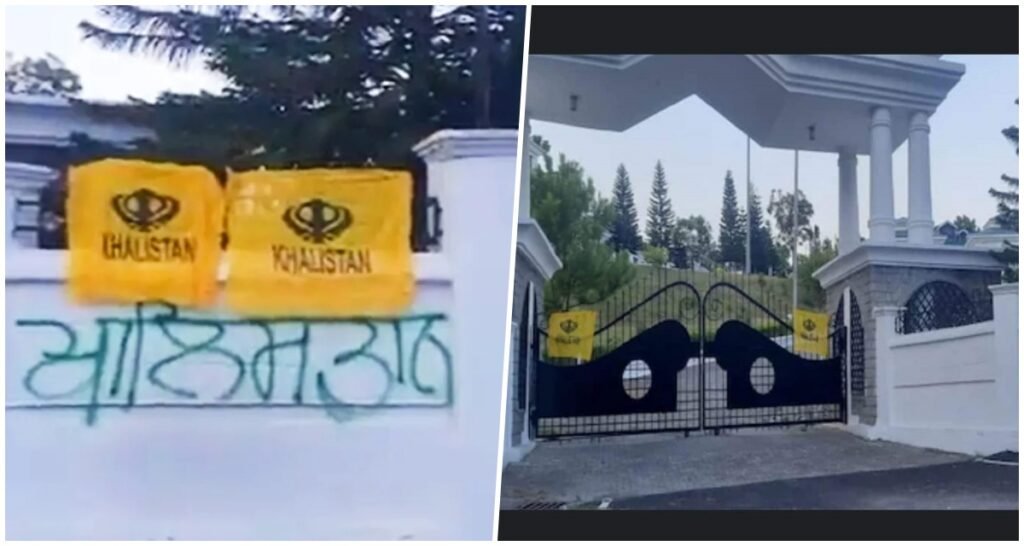 Security was increased in Himachal
In the neighboring states of Himachal Pradesh, the Himachal government had also increased vigilance and security in view of the ever-increasing incidents of arrest of terrorism modules. Despite this, the occurrence of such an incident is raising questions on the security system. Let us inform you that Chief Minister Jai Ram Thakur had said that the continuous activation of terrorist modules in neighboring states and being caught with heavy weapons is worrying. Himachal has also increased surveillance regarding precautionary security. There will be an additional guard on the borders of Himachal.
CM Jairam had said this thing
Chief Minister Jai Ram Thakur had said that this type of criminal image in Punjab, Haryana, Uttar Pradesh, Jammu, and Kashmir, and the arrest of people associated with terrorist organizations is the result of the vigilance of the security agencies. But seeing the incidents in neighboring states, Himachal Pradesh also needs to be prepared. In this regard, the security agencies, and the police have been instructed to be prepared and have been asked to keep a constant vigil on any such criminal elements.