Morena(MP): A tragic incident occurred in a food manufacturing factory in the Morena district of Madhya Pradesh on Wednesday when five workers died after being exposed to a suspected toxic gas that leaked from a tank. A senior official confirmed the news.
According to Sub-Divisional Magistrate (SDM) Bhupendra Singh Kushwaha, the gas leak happened around 11 a.m. and two workers went inside the tank to inspect it. They soon fell ill due to inhaling the gas. Three more workers who tried to rescue them also suffered the same fate. They were rushed to the district hospital where they were declared dead by Civil Surgeon Gajendra Singh Tomar.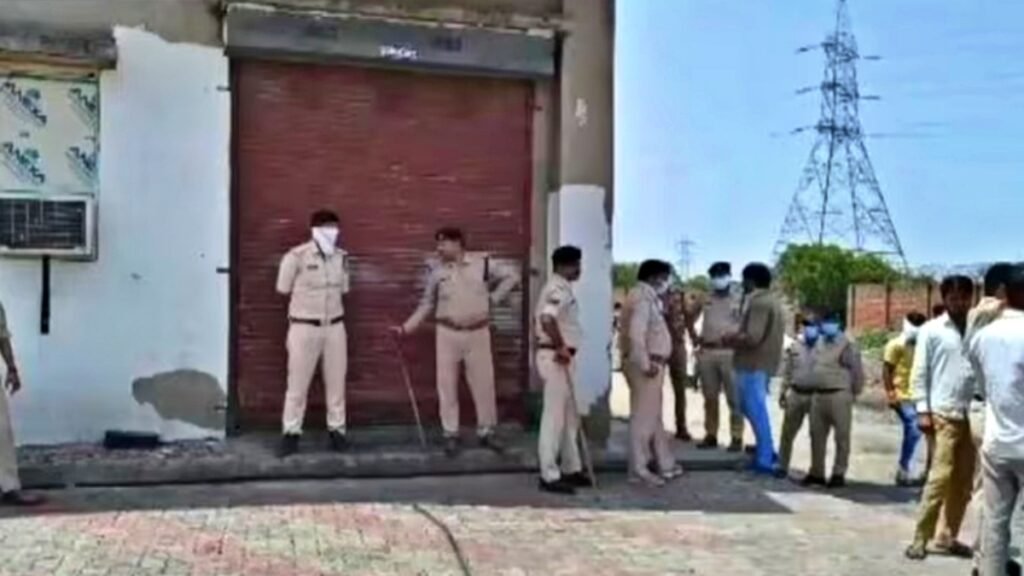 Morena ASP Arvind Singh Thakur said that the factory was involved in food production and the tank was cleaned regularly. He said that one worker entered the tank for cleaning and collapsed inside. The others who followed him also collapsed. He said that the cause of death was likely due to some poisonous gas, but it would be confirmed only after post-mortem.