Chandigarh: As heat increases, incidents like fire are also seen in the country. On one hand, on Wednesday and Thursday, there were many incidents of fire in Delhi, while on the other hand in Haryana, a train parked at the station on Thursday afternoon caught fire. It is reported that no one has been injured in this accident. At the same time, the fire has also been controlled.
According to the information, on Thursday, a car parked at Rohtak Railway Station suddenly caught fire. It took the staff some time to control it due to the sudden fire. The fire slowly engulfed the four coaches of this train parked at the railway station.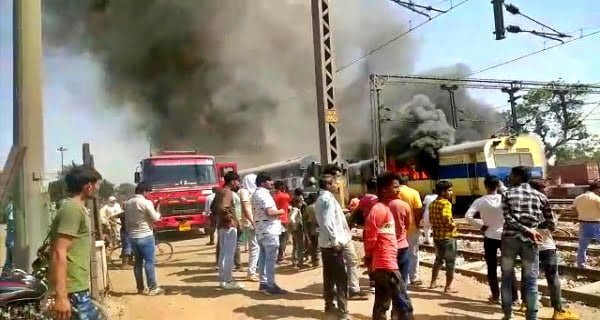 In the scorching afternoon, a fire broke out in the standing train at the railway station, causing panic among the officers and they started their efforts to quickly extinguish the fire. The fire also engulfed the engine compartment with four compartments of the train, but the fire was controlled before it caused more damage to the staff's readiness. According to the information, the situation is under control at present.