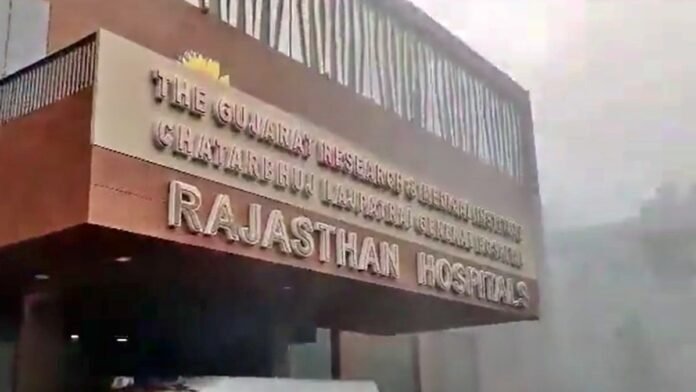 Ahmedabad: A fire broke out in the basement of a multi-story hospital in Ahmedabad on Sunday morning, forcing the authorities to evacuate around 100 patients from the facility, officials said.
The fire erupted at around 4.30 am in the basement of Rajasthan Hospitals, located in the city's Shahibaug area, where some renovation work was underway, an official from Shahibaug police station said.
Fire tenders were rushed to the spot and firefighting operations were launched to douse the flames. Smoke was seen billowing out of the basement of the hospital, which is run by a charitable trust.
No casualties or injuries have been reported so far, the official said, adding that the cause of the fire was yet to be ascertained.
"Nearly 100 patients have been evacuated from the hospital as a precautionary measure. They have been shifted to other nearby hospitals or discharged after treatment," he said.
The hospital authorities said that the fire did not affect the medical services or equipment in the building.
"We have taken all necessary steps to ensure the safety of our patients and staff. The fire was confined to the basement where some construction material was stored. There was no damage to any medical equipment or records," a hospital spokesperson said.