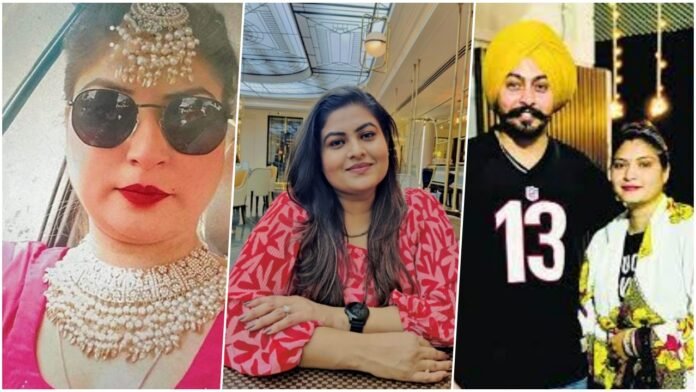 Ludhiana: Punjab Police has got a big success. The police have arrested the mastermind dacoit Haseena alias Mandeep Kaur and her husband Jaswinder Singh, who carried out the incidents of robbery. Tell that these accused had executed the biggest loot of 8.49 crores in the CMS company of Ludhiana district. Police have arrested dacoit Haseena and her husband from Uttarakhand. The DGP of Punjab gave this information by tweeting.
The DGP tweeted that he was proud of the Ludhiana Police. Police arrested the mastermind of the Ludhiana cash van robbery in less than 100 hours.
The mastermind dacoit Haseena alias Mandeep Kaur (Mona) who carried out such incidents is originally from Dehlon, Ludhiana. According to reports, dacoit Haseena's mother does cleaning work in people's homes. The dacoit's villager said that his mother is a hardworking woman. Dacoit Haseena kept her brother with her by showing dreams of becoming rich and together they carried out the incidents of robbery.
Attacked in the office of CMS Securities
According to information received, on June 10, some armed robbers attacked the security personnel at the CMS Securities office in the New Rajguru Nagar area of Ludhiana and decamped with Rs 8.49 crore in cash. The Ludhiana Police has arrested 7 accused including Haseena regarding this case.
Dacoit Haseena did many marriages?
According to Navbharat Times, the people of Dacoit Haseena's village say that Haseena has already done two marriages. This is his third marriage. Some people are even telling that Haseena has done four marriages. People have also told that Haseena has done many such incidents in order to become rich very soon. People have also told that if the police get the mobile data records of Mona for the last 2 to 3 years, then such youths who may have been victims of its honeytrap can be revealed.