Bhopal: BJP MP from Bhopal Lok Sabha constituency, Pragya Thakur, while clarifying that Kovid-19 was missing from his constituency during the lockdown imposed to prevent it from spreading, said on Sunday that he was not Bhopal due to the shutdown of trains and aircraft due to lockdown But could solve the problems of the people of his area in every way. In response to a question on missing from Bhopal during the lockdown, Pragya told the media here, "Look, it is not a question of disappearance." The party had issued a whip to appear in Parliament, so it was necessary for me to be there. " He said that when I was to come from Delhi to Bhopal after the Parliament session, the movement of trains and planes had stopped due to the lockdown, so I and my security staff did not get tickets to come to Bhopal and I could not come to Bhopal.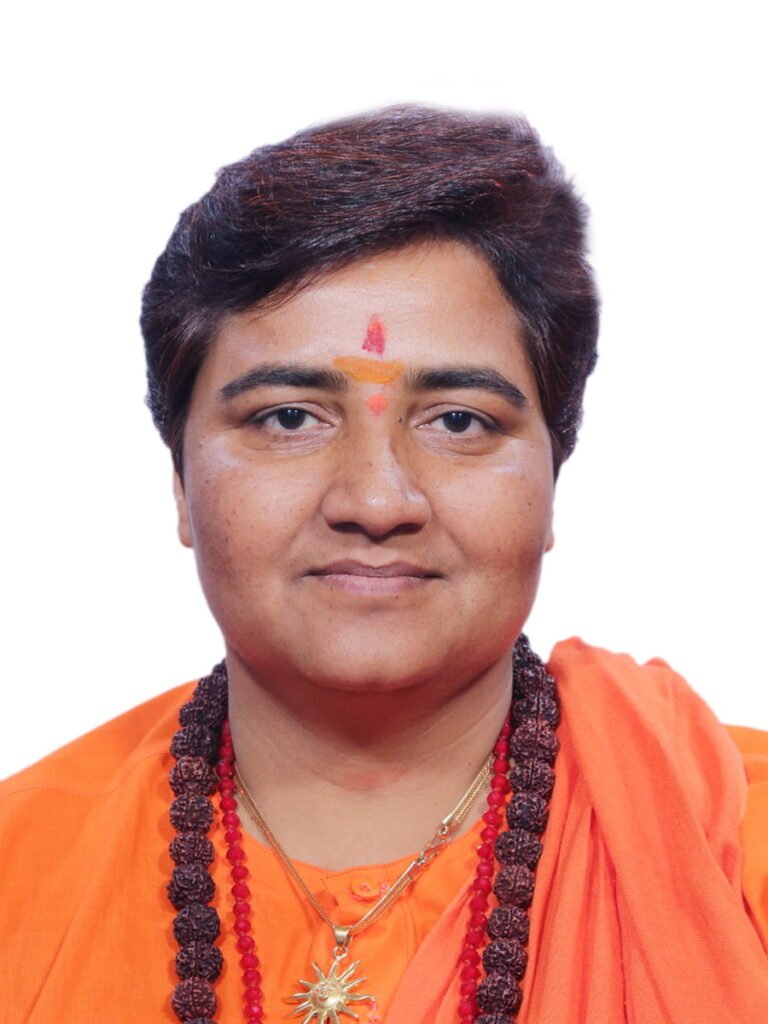 Pragya said, "I followed the lockdown rules so Bhopal did not come from Delhi." "Nevertheless I issued my helpline number and through it I have worked with BJP workers during the Corona virus crisis," he said. An attempt was made to solve the problems of the people of Bhopal through the helpline. Even today my helpline number is operational day and night. We listen to public problems and solve them in every way. " Pragya taunted the Congress, which accused her of disappearing during the Korana virus period, saying, "I am a monk, so do not promote food donation, food donation and storage, but due to the mentality of some people if necessary If it happens, I will also say that it is more to do during the crisis and do not have to say. This is the rule of us. But if it happens, then we will say it and do it too.
But I solved whatever problems I had. " Significantly, on May 29, posters of Pragya Thakur's 'disappearance' appeared in different parts of Bhopal city. On this, Congress MLA and former minister PC Sharma of South-West Assembly constituency of Bhopal supported these posters and said that in this critical time of corona virus, people have the right to know about their MP Pragya Thakur because the previous Even after defeating Pragya Thakur by nearly 3.60 lakh votes in the Lok Sabha elections, senior Congress leader Digvijay Singh is helping the people by staying in the city during lockdown while MPs are missing.