Srinagar: For the first time after independence, something has happened in Jammu and Kashmir, which was not been imagined yet. In Pulwama and Shopian of South Kashmir, which is often under the shadow of terror, people will now go to the cinema hall and enjoy the movies. Jammu and Kashmir Lieutenant Governor Manoj Sinha on Sunday inaugurated one multi-purpose cinema hall each in two districts of South Kashmir, Pulwama, and Shopian. Apart from films, there will be other means of entertainment in these cinema halls. Along with this, skill development of youth will also be done here.
On this occasion, LG Manoj Sinha said that such cinema halls will be opened in every district of the Union Territory. LG Sinha said that today is a historic day for Jammu and Kashmir. Cinema halls opened in Pulwama and Shopian will provide many other facilities apart from films.
Dedicating these cinema halls to the public, LG Sinha said that cinema is a powerful medium to reflect the culture, values ​​, and aspirations of the people. Cinema opens doors to many dimensions of global knowledge and new discoveries. Due to this, people's understanding of each other's culture is further expanded.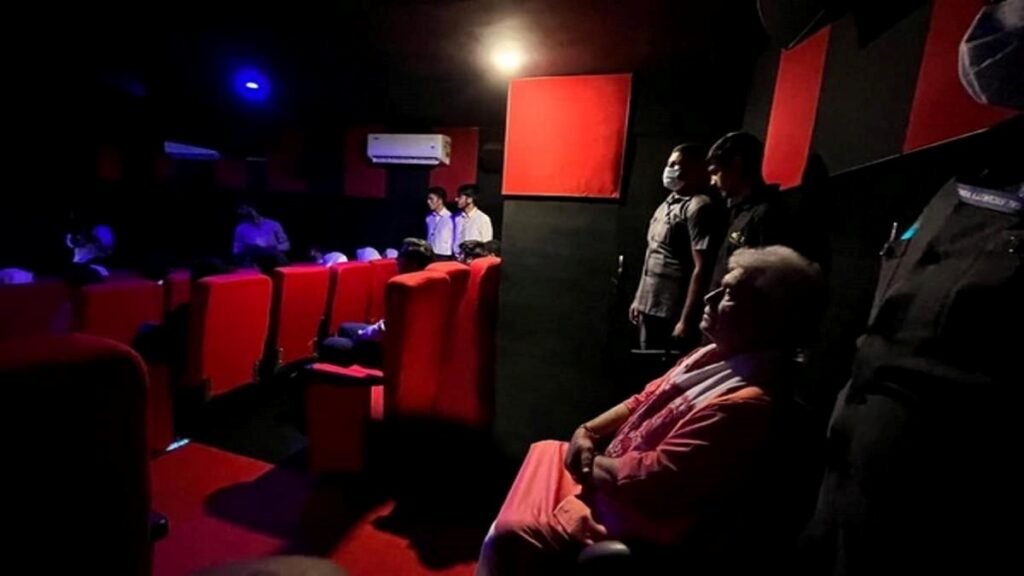 Golden time will return
The Lieutenant Governor said that Jammu and Kashmir have a deep connection with global cinema. The new film policy and facilities will once again make this union territory a shooting destination and once again the golden time of film production will return. He said, 'Cinema has played a big role in social change in our country. Gave us role models, and inspired us to work toward society and the country. He said that the government is making efforts that the talented youth of Jammu and Kashmir get the right platform, modern facilities, education, and skill development.
People will get employment
Manoj Sinha said that the establishment of the cinema hall will provide employment to the local people. People of all ages came here to see these cinema halls. Let us tell you, these cinema halls have been established by the Youth Mission Department of the government. The cooperation of the district administration was also taken in this. After this, now cinema halls will be opened in Anantnag, Srinagar, Bandipora, Gandrebal, Doda, Rajouri, Poonch, Kishtwar, and Raisi districts.