Ahmedabad: Dr. Gaurav Gandhi, a cardiologist from Jamnagar, Gujarat, died of a heart attack at the age of 41. This news surprised Abhi. During his medical career, Dr. Gandhi has performed heart surgery on more than 16,000 patients. This was the reason why Dr. Gaurav Gandhi's name was included in the famous Cordialists of Saurashtra.
According to the family members, Gaurav Gandhi slept at night and did not wake up in the morning. Then the family took him to Jiji Hospital, where he was declared brought dead. After the news of death, a large number of doctors gathered outside the hospital. Nandini Desai, dean of GG Hospital, also reached the spot. Later his body was sent for postmortem.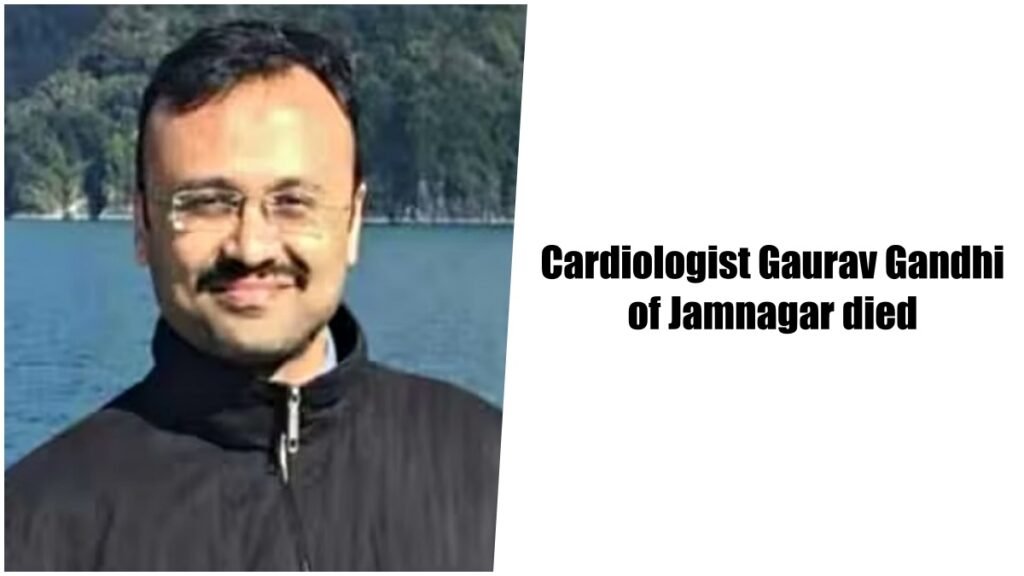 Gaurav Gandhi completed his MBBS and MD studies from Jamnagar. After this, he studied in Ahmedabad. He completed his DM Cardiology from Ahmedabad. Since then Gaurav Gandhi was treating heart patients in Jamnagar. Dr. Gandhi has also been honored on Republic Day for his excellent services. He also used to run awareness campaigns on social media and was also associated with the Halt Heart Attack campaign on Facebook.