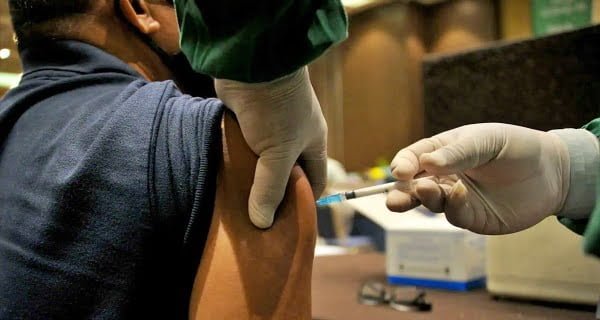 Mumbai: On the one hand, the second wave of Coronavirus in the country is making things worse. On the other hand, the drawback between the central and state governments on the lack of vaccine has intensified. All the states including Delhi-Maharashtra have complained of lack of vaccine dose from the Center. The Brihanmumbai Municipal Corporation (BMC) in Mumbai has confirmed that there are a total of 120 vaccination centers in Mumbai, the number of private centers is 73, out of which 26 have been closed. The remaining 26 centers will be closed later this evening. The remaining 21 vaccines will be closed by Friday due to exhaustion. Apart from these, 23 vaccination centers have been closed in Navi Mumbai. State Health Minister Rajesh Tope has accused the Central Government of discrimination in relation to the shortage of the vaccine. State Health Minister Rajesh Tope alleged that we have got only 17 lakh corona vaccine doses a week, while UP has been given 48 lakh, MP 40 lakh, and Gujarat 30 lakh vaccine dose.
Tope said that I have spoken to the Union Health Minister Dr. Harsh Vardhan about the discrimination of the Center, we have the highest number of cases, the highest population and more than 57 thousand deaths, despite this being discriminated against, my On the complaint, Harshvardhan said that I look and get it corrected.
At the same time, Maharashtra's veteran leader and NCP chief Sharad Pawar has spoken to Union Health Minister Dr. Harsh Vardhan on the issue of Corona vaccine. Maharashtra Health Minister Rajesh Tope has questioned why the state has been discriminated against. He told that vaccination has stopped in Satara, Sangli and Panvel in the state.