Sehore: A two-and-a-half-year-old girl, who fell into a borewell while playing in the field in Mungavali village of Sehore district of Madhya Pradesh, was rescued after a 55-hour operation. However, she has not survived. The doctor has declared him dead.
As per the information received, 2.5-year-old Shrishti slipped down 150 feet in a 300 feet borewell and is said to have drowned in the water. Where he was pulled out after a 55-hour joint operation by the NDRF, Army, and special robots on Thursday evening. But he could not escape. His body is being taken to the district hospital for postmortem.
SP Sehore Mayank Awasthi said that in the death of a 2.5-year-old girl who was rescued from a borewell in Mungavali village of Sehore district, an FIR has been registered against the owner of the farm and the person responsible for the borewell and further investigation is underway.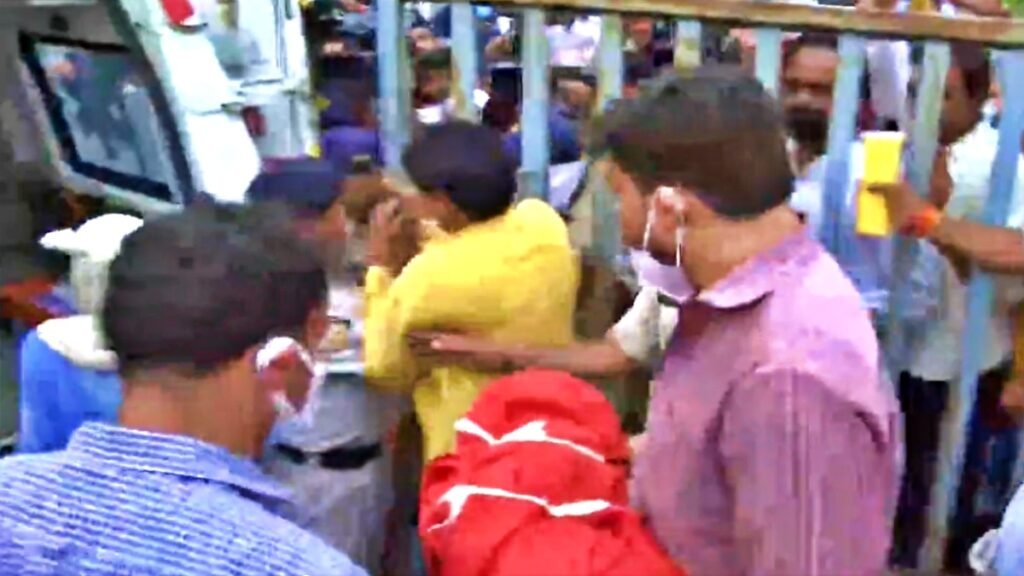 The Collector of Sehore said that, despite all the efforts, we could not save the girl. The postmortem conducted by a team of two doctors revealed that the body was in a decomposed state, further details are awaited. On the death of the girl, the doctor says that the cause of death is suffocation.