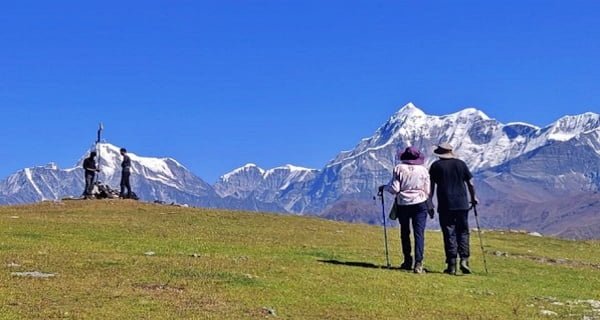 Uttarkashi: 14 trekkers and porters who went on trekking in Uttarkashi were hit by heavy snowfall. Since October 17, the location of these missing people has not been found nor has there been any contact with them. This accident happened with two different trekking teams. The other team that fell victim to the accident had trekkers from West Bengal and Delhi.
There are ITBP posts in Nilapani, adjacent to the international border. This week a contingent of ITBP went out on patrol. Meanwhile, in the severe snowfall, the ITBP personnel somehow managed to save themselves safely, but the three porters in the team disappeared in the snowfall. ITBP is running a search operation in search of these porters, but so far no trace of the missing porters has been found.
The other team that fell victim to the accident had trekkers from West Bengal and Delhi. This team of about 17 members had set out on the Himachal trek from Harshil on 13 October via Lamkhaga pass. The team is to reach Himachal on October 21. On October 17, this team of trekkers faced bad weather. In view of this, the advance team of six porters included in the team was sent ahead with logistics. Meanwhile, it started snowing. Six porters sent in advance were to come back to the crew, but due to heavy snowfall, the porters could not return. All these six porters have reached Himachal, but the remaining 11 members of the team are not known after 17 October.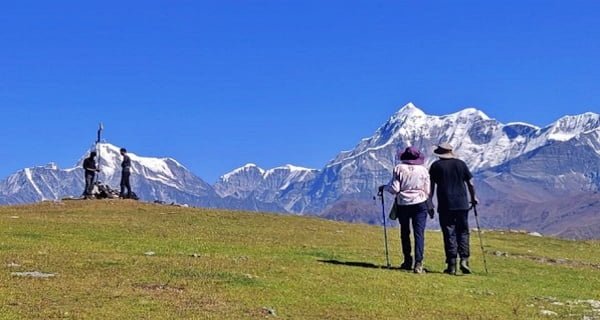 Manoj Rawat, the owner of Himalayan Trek and Tours, the agency that took these trekkers from West Bengal and Delhi, informed the administration. On information, a search team of ITBP from Himachal Pradesh has been dispatched to the spot. On Wednesday, SDRF launched a search operation in Uttarakhand through a chopper. But despite doing recce of the entire trek, the chauper did not see any trekker anywhere. It is being told that the SDRF has now sent a ground search team.
The weather in Uttarakhand has been going bad continuously since October 17. Due to heavy rains, 46 people have died across the state. Most of the destruction has happened in the Kumaon region of the state. About two dozen houses were completely destroyed in Nainital, Champawat, Almora.