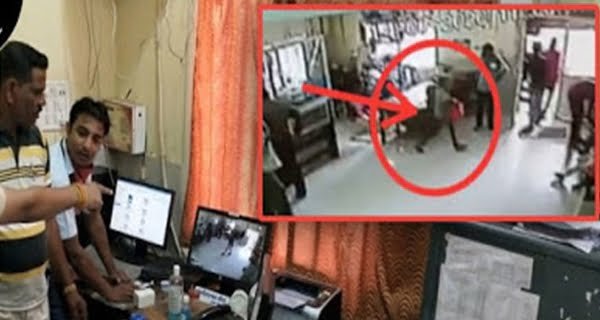 Jawad (MP): A shocking case of theft has come up in Neemuch district of Madhya Pradesh. In which a 10-year-old 'trained' boy entered the bank in broad daylight and ran away with Rs 10 lakh in just 30 seconds. That too without seeing any customer or employee. This entire incident has been captured on CCTV.
The incident occurred at the cooperative bank located in the Javad area of ​​the district at around 11 am on Tuesday. According to the incident, a minor child of small stature entered the cashier's room, and ran away with two large bundles of 500 rupee notes in the bag in less than 30 seconds. However, the bank security guard followed the alarm. Ran. CCTV visuals show that as soon as the bank security guard ran after the boy, a man also appeared to run in a different direction.
Now the police have detained several suspects and are also interrogating those who run their shops along the road in the area. According to the police, the gang had committed a bank Reiki before committing the theft. The investigation of the incident continues till the news is written.