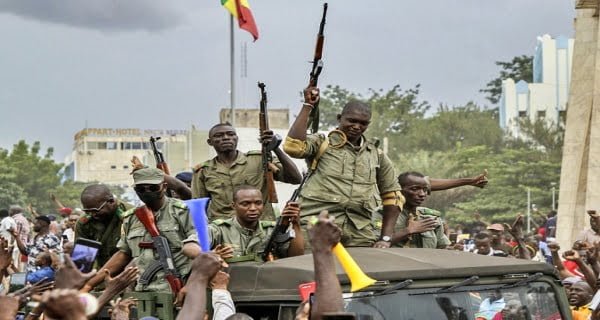 Bamako (Mali): In Mali, rebel soldiers arrested the country's president and the Prime Minister on Monday. The government was reshuffled a few hours before the incident and two members of the army were not included in the government. The African Union and the United Nations gave this information. In Mali nine months ago, the army took power by a military coup.
The West African Regional Segment (ECOWAS) and other members of the international community have issued a joint statement demanding the immediate release of President Bahn'Dow and Prime Minister Moktor Oune. The two leaders have been taken to the Kati military headquarters. The signatories of the joint statement have demanded that Mali's political system be restored immediately and to complete her tenure within the stipulated deadline.
"The international community opposes all actions, including forcible resignation," the statement said. He said, "This indiscriminate decision today will prevent the international community from supporting Mali in the future."
A new concern has emerged from this development whether the current government will be able to function independently in the future and move ahead with the plan to hold the democratic elections scheduled in Mali in February next year. The United Nations spends $ 1.2 billion every year on peace operations in Mali.