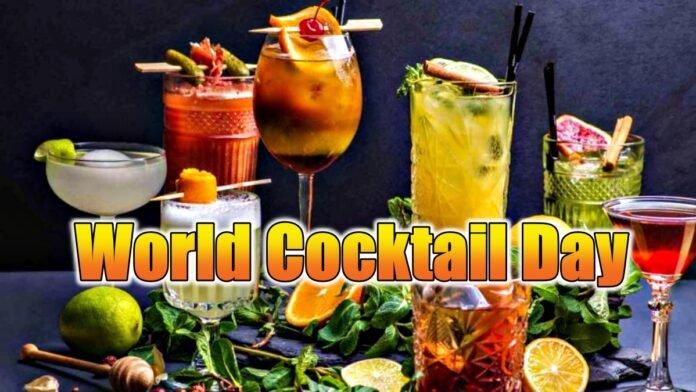 New Delhi: World Cocktail Day is celebrated on May 13th every year. It is a global celebration of cocktails, and it marks the publication date of the first definition of a cocktail in 1806. The New York tabloid The Balance and Columbian Repository defined a cocktail as "a stimulating liquor, composed of spirits of any kind, sugar, water and bitters".
World Cocktail Day is a great opportunity to try new cocktails, learn more about the history of cocktails, and celebrate the art of mixology. There are many ways to celebrate World Cocktail Day, such as visiting a bar or restaurant, hosting a cocktail party, or simply making your own cocktails at home.
Cocktail-making competitions, seminars, art lectures, tastings, and free museum tours are organized on this day. The festival also provides an opportunity to learn different methods of making cocktails. Bartenders and cocktail artists are also honored on this day. There is also a special cocktail celebration for women on this day, in which female bartenders and culinary artists are felicitated.
On the occasion of World Cocktail Day, people gather with their friends and family to enjoy their favorite cocktails. Bars and restaurants offer their special cocktail menu on this day. Some people host parties at their homes, where they enjoy their spare time making their favorite cocktails.
On World Cocktail Day, some bartenders teach people the art of making cocktails and educate them about the techniques and ingredients involved in making cocktails. Some people visit bars on World Cocktail Day, where they get a chance to enjoy different types of cocktails and their ingredients. World Cocktail Day is considered an independent business, which aims to provide people a new chance for their recreation and entertainment.