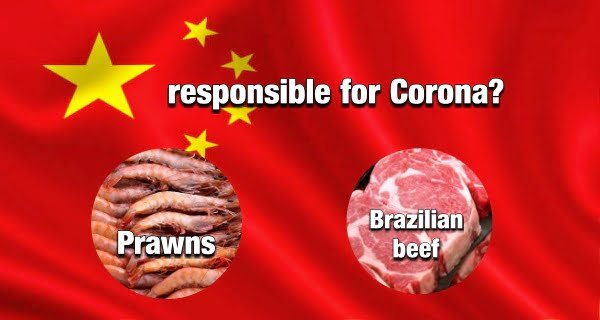 Beijing: Countries around the world have been battling the Coronavirus Pandemic for almost two years. The first case of the corona was found in Wuhan city of China itself. Many countries, including America, have accused China of spreading the coronavirus, there is also a lot of evidence for this. But China has consistently denied these allegations. Now a new maneuver is going on in China to avoid the notoriety of spreading Coronavirus in the world. Through hundreds of accounts in China, the theory is being pushed forward that Brazilian beef, Saudi Arabian shrimp, and America's Maine lobster are responsible for the spread of corona.
Marcel Schleibs, who researches propaganda for the global think tank Policy Research Group, has studied hundreds of accounts supporting China's agenda. He said that he has identified hundreds of accounts supporting the China agenda, which are pushing the theory of cold meat being exported to cause the spread of the coronavirus.
According to the global think tank, Schlebs studied pro-China accounts for nearly 18 months and found that the sharing of the lobster or pork theory was initiated by a Chinese ambassador working at the consulate in Kolkata. According to the report, Zha Liou posted this theory in November 2019 and now it has spread rapidly. Although these claims have been categorically rejected by both the lobster supplier and the Center for Disease Control in Maine, it does not appear to have any effect on China.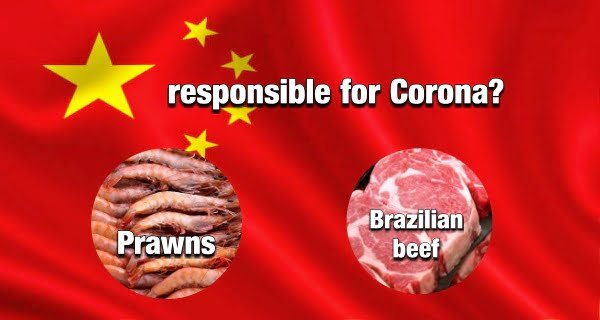 In the last few days, there has been a significant increase in the cases of coronavirus in many other countries including Russia, the UK, China, Singapore, Ukraine, and Eastern Europe. According to the World Health Organization, most cases of coronavirus have been reported from Britain and Russia. More than 50,000 Covid cases have been registered in the UK for the first time since 17 July. According to the latest report from the UK Health Security Agency, the Delta variant has proved fatal in the UK, but now cases of AY.4.2, a sub-lineage of Delta itself, is currently increasing rapidly.
At the same time, Singapore registered 3,439 new cases of Covid-19 on Thursday. At present, a total of 1,613 Covid patients are admitted to hospitals, out of which 346 are critically ill who are in need of oxygen supplementation. Due to rising coronavirus cases in China, authorities have closed schools and canceled hundreds of flights. In view of the new outbreak of the virus, China has also started testing on a large scale.