ROME: Pope Francis revealed in a new interview published on Sunday that he signed a resignation letter soon after he was elected in 2013. He said that I had kept this resignation letter with me for the day when I felt that I was unable to fulfill my duties due to serious and permanent health problems. Pope Francis celebrated his 86th birthday on Saturday. Regarding his health, he said that he appears to be in good health except for a knee ailment. The Pope made the remarks in an interview with the Spanish newspaper ABC.
Pope Francis said he had handed over his signed resignation letter to Cardinal Tarcisio Bertone, the Vatican's then-Secretary of State, who took the handover after Benedict XVI abdicated. Bertone remained in this position for about 6 months after Francis was elected Pope on March 13, 2013. Pope Francis has often said he would resign if health prevented him from running the 1.3 billion-member Roman Catholic Church.
Pope Francis, the biggest religious leader of Christians, has made an appeal to the world. He said- this time spends less on Christmas and with the money saved, helps the displaced people of war-torn Ukraine. The people there are facing the ravages of hunger and winter due to the war. Russia started its special military operation in Ukraine on 24 February this year. Simply put, attacked. Even after 10 months, the ongoing war between the two countries has not stopped. Pope is appealing to people to help Ukraine in almost every public event.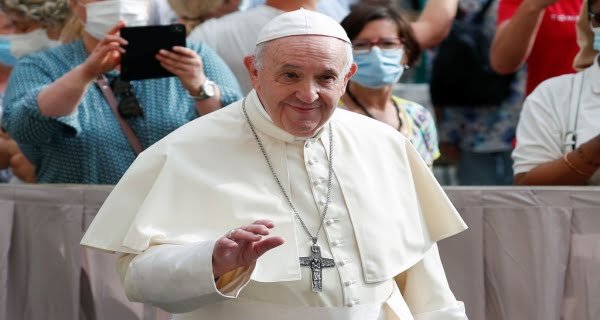 During a program in Vatican City, Pope Francis said – Ukraine is going through very difficult times. These problems are at risk of increasing in the coming months. Celebrate Christmas this year too, but reduce your expenditure. You have only one request. After celebrating Christmas with simplicity, spend the money saved on the welfare of Ukraine and helping the people there. They are in dire need of our help at this time. They are in great difficulty because of the war, there is a danger of starvation in front of them. The temperature has reached below zero degrees Celsius. There is a problem with electricity and water. There are no doctors and nurses either.