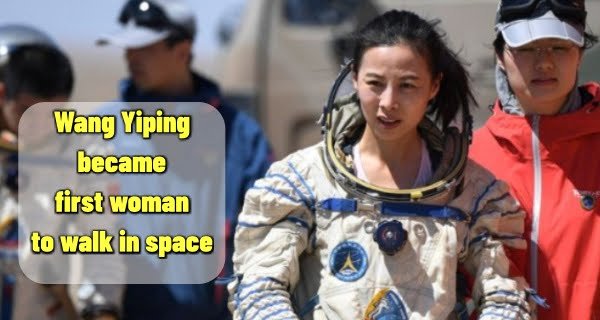 Beijing: Astronaut Wang Yiping on Monday created history by becoming the first Chinese woman to walk in space. She exited the under-construction space station with her male colleague Xai Jigang and took part in other activities for more than six hours. This information came from the news of the government media. According to the news of the official news agency 'Xinhua', both came out of the space station's core module 'Tian' and walked in space for six and a half hours in the early hours of Monday and then successfully returned to the station.
The China Mend Space Agency said in a statement that it was the first time in China's space history that a woman astronaut walked in space. China sent three astronauts to space in Shenzhou-13 for six months. These have been sent by the country with the goal of completing the orbiting structure (space station) and it is expected that the work of station construction will be completed by next year.
A native of Shandong province and mother of a five-year-old girl, Weng joined the People's Liberation Army (PLA) Air Force in August 1997. She was the Deputy Squadron Commander before joining the second group of astronauts in the PLA's space unit in May 2010. She is the second Chinese woman to go into space. He was selected in December 2019 for the ongoing manned space mission. When Wang and Zhai were walking on Monday, their third ally Ye Guangfu was providing vital support to them from within the module.