Geneva: The United Nations has urged both sides in the ongoing conflict between Israel and Hamas to stop the violence and respect international humanitarian law, as the death toll and suffering of civilians continue to rise after one month of fighting. The UN said that the situation in Gaza was "unacceptable" and that the blockade and attacks on the enclave had to end.
In a joint statement issued in Geneva on Tuesday, the heads of 18 UN agencies and NGOs said that they were "shocked and horrified" by the increasing number of lives lost and displaced in Israel and the Occupied Palestinian Territory. They said that the world had been watching the "grave situation" for almost a month and that it was "enough".
"We need an immediate humanitarian ceasefire. It's been thirty days. It's enough. This must stop now," the statement said.
The UN officials condemned the indiscriminate rocket attacks by Hamas and other armed groups on Israeli civilians, as well as the disproportionate and excessive use of force by Israel in Gaza, which had resulted in widespread destruction and civilian casualties. They said that both parties had violated international humanitarian law and human rights law and that those responsible for violations must be held accountable.
The statement also highlighted the dire humanitarian situation in Gaza, where more than 2.2 million Palestinians were living under siege, without adequate access to food, water, health care, fuel, and other essential services. They said that more than 100 attacks against health facilities and personnel had been reported and that many aid workers, including 88 UNRWA colleagues, had been killed since October 7.
According to the health ministry in Gaza, cited by the UN, about 9,500 people have been killed in Gaza, including 3,900 children and more than 2,400 women, while more than 23,000 injured people require immediate treatment in overcrowded hospitals. The statement also said that approximately 1,400 people have been killed and thousands injured in Israel and that more than 200 people, including children, have been taken hostage by Hamas.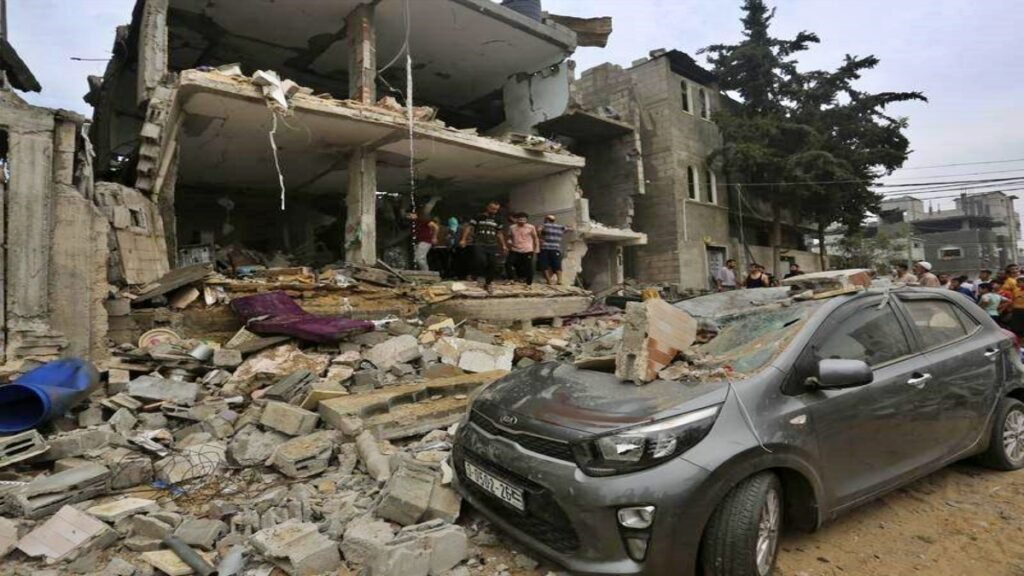 The UN officials called for an immediate humanitarian ceasefire to allow the delivery of urgently needed assistance and the evacuation of the wounded. They also called for the lifting of the blockade on Gaza and the restoration of basic services and infrastructure. They said that a lasting solution to the conflict required addressing the root causes of the crisis, including the occupation, the settlements, the displacement and the denial of the rights of the Palestinian people.