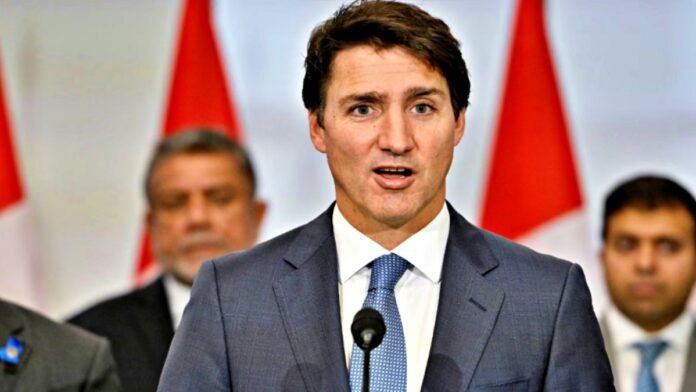 New Delhi: The diplomatic row between India and Canada over the killing of a Khalistani supporter in Canada has escalated, as Canadian Prime Minister Justin Trudeau has accused India of violating international law and diplomacy. Trudeau has claimed that India was involved in the murder of Hardeep Singh Nijjar, who was wanted by India for his role in the Khalistan Tiger Force (KTF), a banned terrorist organization.
Najjar was shot dead outside a Gurudwara in Surrey, British Columbia, on June 18 this year. He was allegedly involved in several terrorist activities in India, including the 2007 Shingar cinema blast in Ludhiana that killed six people and injured 32 others. India had sought his extradition from Canada, but Canada had refused to cooperate.
Trudeau had alleged that India had a hand in Nijjar's killing and demanded an investigation into the matter. He had also expelled an Indian diplomat from Canada over the issue. India had strongly denied Trudeau's allegations and called them absurd and politically motivated. India also retaliated by revoking the diplomatic immunity of 40 Canadian diplomats in India and asking them to leave the country immediately.
Trudeau, who is known for his pro-Khalistan stance, has now criticized India's action and said that it is contrary to international law. He said that India had violated the Vienna Convention, which governs diplomatic relations between countries. He also said that India has disregarded his allegations and made it difficult for millions of people living in India and Canada to continue life as normal. He said that India has breached the basic principle of diplomacy, which is to maintain peaceful and respectful relations between countries.
Trudeau's remarks have sparked outrage in India, which has accused him of interfering in its internal affairs and supporting anti-India elements. India has also questioned Trudeau's credibility and knowledge of international law and diplomacy. India has reiterated its demand for Canada to hand over Nijjar's associates and other fugitives who are involved in anti-India activities.