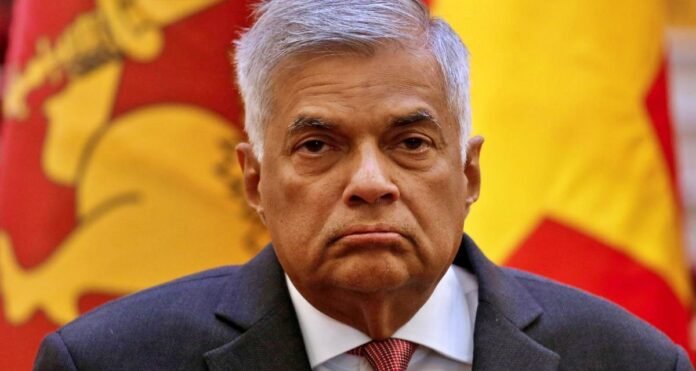 Colombo: Leader of the Opposition in Sri Lanka Ranil Wickremesinghe was sworn in as the country's new Prime Minister on Thursday. A few days ago, Mahinda Rajapakse resigned from the post of Prime Minister after violent clashes in the wake of the deteriorating economic situation of the country.
United National Party (UNP) leader Wickremesinghe, 73, was appointed Prime Minister by President Gotabaya Rajapaksa. Earlier, both had a closed-door conversation on Wednesday. Wickremesinghe, a four-time Prime Minister of Sri Lanka, was removed from the post of Prime Minister by the then President Maithripala Sirisena in October 2018. However, only two months later, Sirisena reinstated him to the post.
According to sources, the ruling Sri Lanka Podujana Peramuna (SLPP), a faction of the opposition Samagi Jana Balavegaya (SJB), and several other parties have expressed their support to prove Wickremesinghe's majority in Parliament.
The country's oldest party UNP could not win a single seat in the 2020 parliamentary elections and Wickremesinghe, who contested from Colombo, a stronghold of the UNP, also lost. Later he was able to reach Parliament through a national list allotted to the UNP on the basis of Gross National Votes. His colleague Sajith Premadasa separated from him and formed a separate party SJB which became the main opposition party.
Wickremesinghe is widely accepted as a leader in handling the economy with visionary policies. He is considered a Sri Lankan politician who can also mobilize international cooperation. Sri Lanka is going through its worst economic crisis since gaining independence from Britain in 1948.