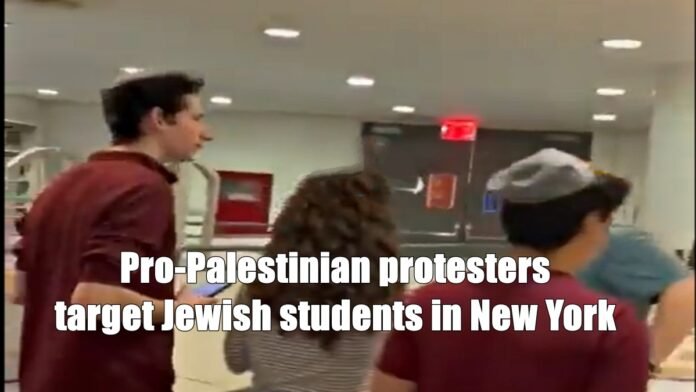 Washington: The ongoing war between Israel and Hamas, which erupted after the Palestinian armed group launched a massive attack on Israel on October 7, has sparked protests and counter-protests across the US. In one such incident, a group of Jewish students in New York faced harassment and intimidation from pro-Palestinian demonstrators on Tuesday.
The students, who were attending a lecture by Israeli Consul General Israel Nitzan at Cooper Union, had to take shelter in a library after the protesters surrounded the building and chanted slogans such as "Free Palestine" and "From the river to the sea, Palestine will be free". The protesters also banged on the library door and tried to force their way in, according to eyewitnesses.
The New York Police Department (NYPD) intervened and safely evacuated the Jewish students from the library. No arrests were made, but the NYPD said it was investigating the incident as a possible hate crime.
The incident was condemned by several Jewish organizations, such as the American Jewish Committee (AJC) and the Anti-Defamation League (ADL), which called it an act of anti-Semitism and a violation of academic freedom.
The AJC also organized a congressional briefing in support of Israel on Wednesday, where Nissim Ruben, program director of Indian-Jewish relations at the AJC, said that India is the only country where there is no history of anti-Semitism.
The war between Israel and Hamas has claimed more than 1,400 lives and injured more than 5,400 people so far. The Jerusalem Post reported that Hamas has taken 222 people, mostly civilians, hostage in Gaza.
The conflict began after Hamas militants infiltrated southern Israel by land, sea, and air, storming homes and unleashing terror on civilians. Israel responded with airstrikes and ground operations to stop the attacks and destroy Hamas's infrastructure.