Paris: A woman wearing a hijab was shot and critically wounded by police on Tuesday morning at the Bibliothèque Nationale de France metro station in Paris. The woman was reportedly shouting "Allahu Akbar" and "You're all going to die" and behaving in a threatening manner, according to witnesses.
The incident occurred around 8 a.m. when commuters alerted the police about the woman's suspicious behavior. The police arrived at the scene and evacuated the station. They tried to negotiate with the woman, who refused to follow their orders and claimed to have a bomb.
The police then fired a single shot at the woman, hitting her in the abdomen. She was taken to a nearby hospital, where she is said to be in a life-threatening condition.
The police did not find any explosives or other weapons on the woman. They are investigating the possible motive of the woman, who has not been identified yet. Some sources suggest that she may be the same woman who threatened the anti-terrorism Sentinel patrol team in 2021 and was admitted to a psychiatric ward.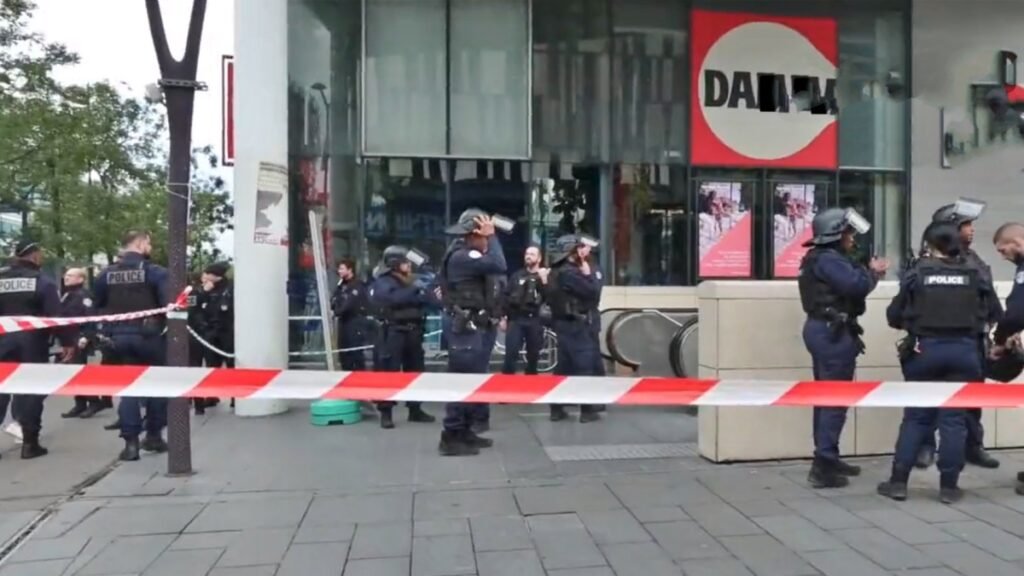 The shooting has raised questions about the use of force by the police and the security situation in France, which has been on high alert for terrorist attacks. The Bibliothèque Nationale de France station is located near the National Library of France, which is one of the largest libraries in the world.