Tokyo: Japan and the United States on Friday agreed to work together to maintain peace in the increasingly tense Taiwan Strait amid China's major military drills. It is believed that at least five missiles fired from China have fallen in the Exclusive Economic Zone-EEZ of Japan. An Exclusive Economic Zone (EEZ) is an area in the sea determined by the United Nations Convention on the Law of the Sea (UNCLOS) over which a country has certain rights.
According to news from the news agency Reuters, Speaker of the US House of Representatives Nancy Pelosi is in Japan on the last leg of her visit to Asian countries. During this visit, Pelosi arrived in Taiwan on a brief and unannounced visit. She is the senior-most US official to reach the self-governing island in 25 years. Before his visit, Beijing had given a stern warning to America.
During her visit, Nancy Pelosi praised Taiwan's democracy and promised solidarity with it. This visit to Pelosi angered China. After this, it started a major military exercise, which is China's largest military exercise ever in the Taiwan Strait. Tokyo had to register a strong protest with China through diplomatic channels after five missiles fired from China during this military exercise were feared to fall into Japan's Exclusive Economic Zone (EEZ).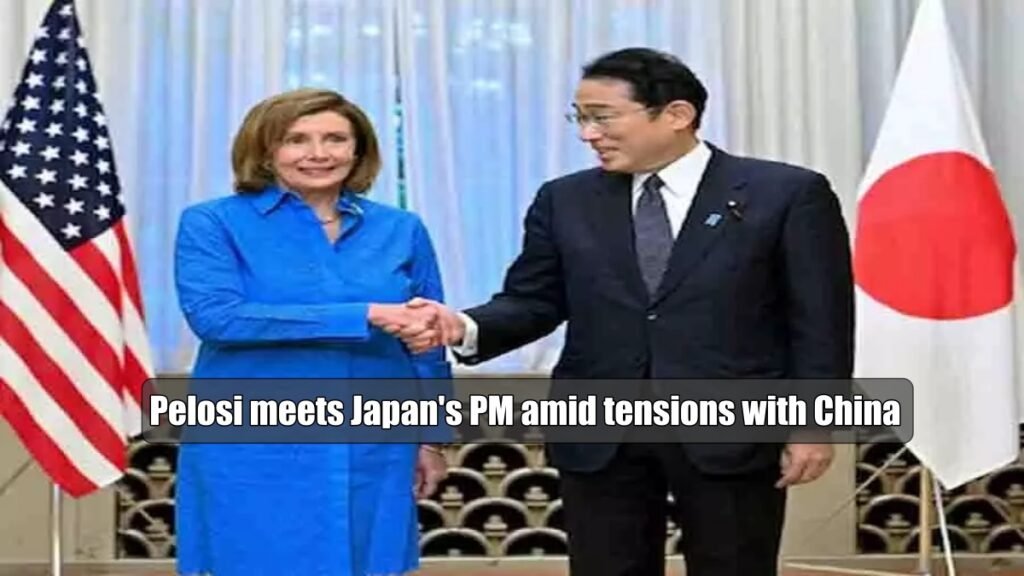 Japan, one of America's closest allies, is concerned about China's growing power in the Indo-Pacific and the possibility that Beijing may attack Taiwan. Nancy Pelosi meets Prime Minister Fumio Kishida at the official residence of the Prime Minister of Japan. Where Kishida said the two allies would work together to maintain peace and stability in the Taiwan Strait, a major shipping route. Japan's southernmost island is closer to Taiwan than Tokyo. Japan has warned that the Chinese threat to Taiwan is a threat to national security.