Dehradun: According to the figures revealed in the recent aquatic fauna calculations in Uttarakhand, the estimated number of crocodiles is 451 and the number of crocodiles is around 77. A large number of them are in Haridwar. This is the reason that most attacks of crocodiles have been reported in Haridwar. In September last year, an eight-year-old girl was made a mole by a crocodile in Luxor. Therefore, the concern of the Forest Department has increased in view of the rush of devotees on the river banks in Kumbh.
For this, the Wildlife Department is going to tag gongs and crocodiles in the identified river areas of Haridwar with the help of the Wildlife Institute of India. Chief Wildlife Warden JS Suhag says that the records of the last 10 years of the rivers of the Haridwar region are being studied. For this, two teams of forest officers have been formed, which areas will have the most attacks. Their crocodiles will be tagged.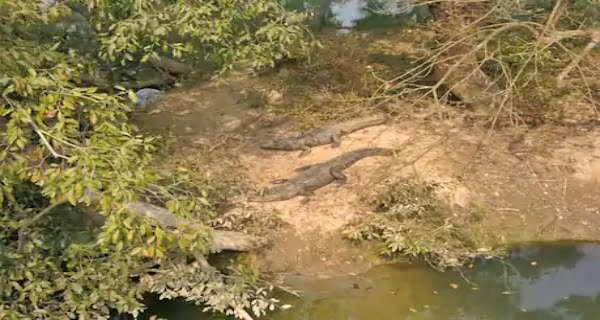 Preparing for a radio collar
The Wildlife Department is also radioing Conflict Animals. Elephants in Haridwar and 7 guldars across the state including Haridwar have been radio-collared. Under this, for the first time in the state Chamoli and Joshimath are getting accustomed to coming to the populated area, radio callers are also being made. Chief Wildlife Warden JS Suhag says that radio collars are being called for bears. After this, the process of radioing the bears will be started under the supervision of the scientists of the Wildlife Institute of India.
Chief Wildlife Warden JS Suhag says that the incidence of crocodile and crocodile attacks increases in summer. In such a situation, the wildlife department does not want to take any risk in view of the huge number of devotees in Kumbh.