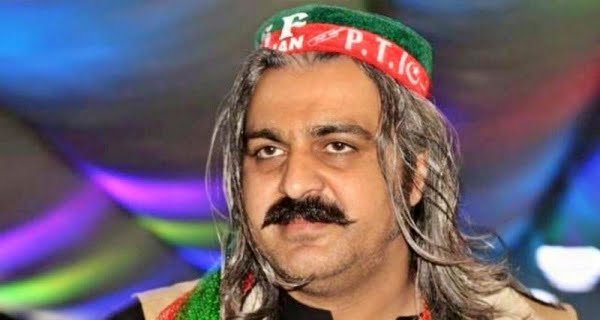 Islamabad: Inflation is increasing continuously in Pakistan. Instead of giving relief to the inflation-stricken people, the leaders there are giving strange advice. Ali Amin Gandapur, Minister of PoK and Gilgit Baltistan Affairs in the Imran Khan Government of Pakistan, while addressing a gathering recently, giving strange advice to the people to combat inflation, reduce sugar and bread. asked to eat. Amin Gandapur said, 'I put a hundred grains of sugar in the tea, if I put nine fewer grains, will the tea taste less sweet. We have become so weak. We cannot sacrifice so much for our country and our race.
According to the data released by the Pakistan Statistics Bureau recently, the Consumer Price Index was recorded at 9 percent in September. Due to the increase in inflation, people there have to spend more money on buying everyday items.
Gandapur said, 'If there is 9 percent inflation and I eat 100 morsels of flour. So can I not sacrifice nine morsels for my community? People have fought the war by tying stones on their stomachs. Superpowers have been dropped. We have to decide that we have to give that Pakistan to the children where the child is not indebted to anyone when the child is born.
According to the economic experts of Pakistan, inflation is increasing continuously due to the increase in the price of commodities in the global market, the falling value of the Pakistani rupee, and the tax imposed by the government on items like fuel. Recently, Pakistan's main opposition leader Shahbaz Sharif had also acknowledged the backbreaking inflation and said that the highest inflation in the whole world is in Pakistan.
However, this is not the first time that ministers or public representatives have given such advice to the public. Recently, Riyaz Fatyana, a member of the National Assembly of the ruling Pakistan Tehreek-e-Insaf (PTI), also gave the same advice as Ali Amin Gandapur.
Why is there inflation in Pakistan?
According to economist Dr. Sajid Amin, there are three main reasons for the recent increase in inflation in Pakistan. Increase in the prices of goods in the world market, decrease in the price of Pakistani Rupee and the tax policies implemented by the government recently. According to Sajid Amin, the government in Pakistan "increases taxes on commodities such as fuel to achieve revenue goals, which increases their prices."
In this way, fuel is used in the things of daily use. So obviously their prices go up. Fuel prices have increased recently in Pakistan.