Islamabad: Pakistan is likely to remain on the Financial Action Task Force (FATF) 'Gray List' as it has failed to meet six of the 27 goals of the FATF Action Plan. . This claim was made in the news published in the media on Wednesday.
It is noteworthy that the Paris-based body, which monitors and monitors the financing and money laundering of terrorism, will have its annual digital meeting between October 21 and 23 to review the 27-point action plan.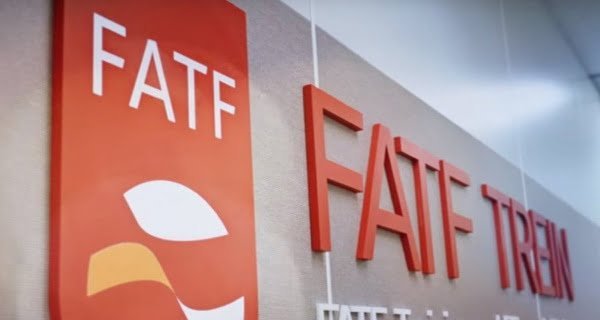 The FATF had put Pakistan on the "gray" list in June 2018 and asked Islamabad to implement a 27-point action plan to curb money laundering and terrorist financing by the end of 2019. This period was extended due to the Kovid epidemic.
"The country will be able to get out of the FATF's gray list by June next year," the Pakistani newspaper The Express Tribune quoted diplomatic sources as saying. According to the news, Pakistan may not be able to get out of the gray list of FATF but it has escaped from the black list.
According to the media, Pakistan has completed the legal formalities and has informed the observer that it has implemented 21 points of the action plan. According to the newspaper, Pakistan has also claimed to have made 20 per cent progress on the remaining six points of the action plan.
Debt-ridden Pakistan imposed financial sanctions on 88 banned terrorist organizations and their leaders in August in an attempt to get out of the FATF's gray list.
They also include Mumbai attack mastermind and Jamaat-ud-Dawa chief Hafiz Saeed, Jaish-e-Muhammad chief Masood Azhar and underworld don Dawood Ibrahim. If Pakistan remains on the gray list, it will be even more difficult for it to seek financial help from international institutions such as the International Monetary Fund (IMF), the World Bank, the Asian Development Bank and the European Union. This will only aggravate the problems of the country which is already facing economic crisis. Pakistan has approved amendments to about 15 laws in an attempt to get out of the FATF's gray list.
The support of 12 members of the FATF must be obtained. Meanwhile, the support of three members will be needed to avoid being blacklisted.
Pakistan has been consistently supported by China, Turkey and Malaysia. If the FATF meeting finds that Pakistan has failed to meet its targets, there is a good chance that the world body will blacklist it along with North Korea and Iran.
In August, Prime Minister Imran Khan had warned that if the FATF blacklisted the country, Pakistan's entire economy would be ruined by inflation and the devaluation of the Pakistani currency.