New Delhi: Nobel Peace Prize winner Malala Yousafzai has informed about her marriage on Tuesday. Yes, in this regard, he has also shared pictures of his wedding through a tweet. Along with these beautiful pictures, she wrote in the caption, "Today is a precious day in my life. Asar and I are married for life. We held a small nikah ceremony at home with our families in Birmingham. Please give us your best wishes. We are very excited to spend life together."
It is worth noting that 24-year-old Malala Yousafzai is a Pakistani activist, who has worked for the education of girls. Not only this, but she has also been the youngest Nobel Peace Prize winner in history. In 2012, she gained global recognition when she was brutally shot in the head by the Taliban in northwest Pakistan for advocating a basic right to education for girls. She was just 16 years old when she delivered an important speech at the United Nations (UN) Headquarters on the need for gender equality in education.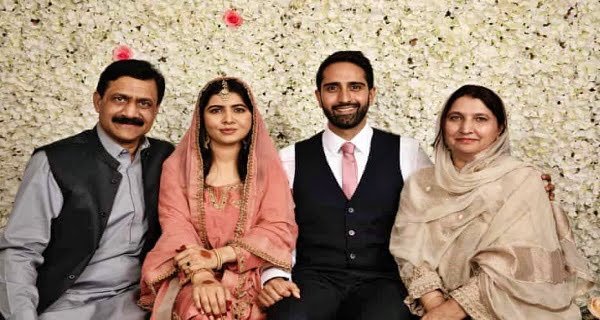 Let us know that Malala Yousafzai was once again threatened with death by the Taliban at the beginning of 2021 this year. At the same time, the interesting thing is that this threat was given by the same terrorist who shot Malala 9 years ago. In this, the Taliban terrorist wrote on Twitter that, "There will be no mistake again this time." However, after this Twitter also blocked the account of this terrorist. Currently, Malala Yousafzai is looking very beautiful and happy as a new bride and with her husband.