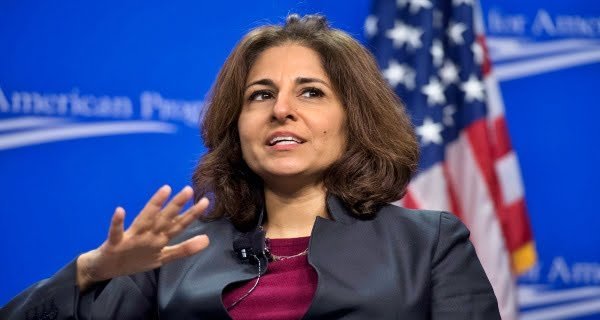 Washington: After facing opposition from Democratic and Republican senators, Indian-American Neera Tandon, who is considered President Joe Biden's choice for the post of Office of Management and Head of Budget, has withdrawn her nomination. This is Biden's nominee's first high-profile defeat since Tandon's withdrawal. Thirteen of the 23 cabinet candidates required for Senate approval have been confirmed, most of which have the support of both parties. Tandon wrote in a letter to Biden, 'It is now clear that there is no way to get approval and I do not want my nomination to be continued.'
In fact, Tandon had tweeted in large numbers on Twitter in the past against several MPs, including his own Democratic Party MPs, and this same conduct is hampering the confirmation of his name. Significantly, hundreds of tweets were made by Neera against several MPs from Republican and Democratic Party and now these members had decided to vote against Neera in the Senate.
Neera Tandon needed 51 votes
Senator Manchin stated against Tandon last month that 'his extremist partisan statements would have a toxic and detrimental effect on the important working relationship between members of Congress and the next director of the office. Tandon needed just 51 votes, with Vice President Kamala Harris acting as a tiebreaker, but without Manchin's support, the White House had to find a Republican lawmaker to support him.
The President said in a statement, 'His achievement, experience, and advice are greatly respected. He promised that Tandon would get some other role to play in the Biden administration.