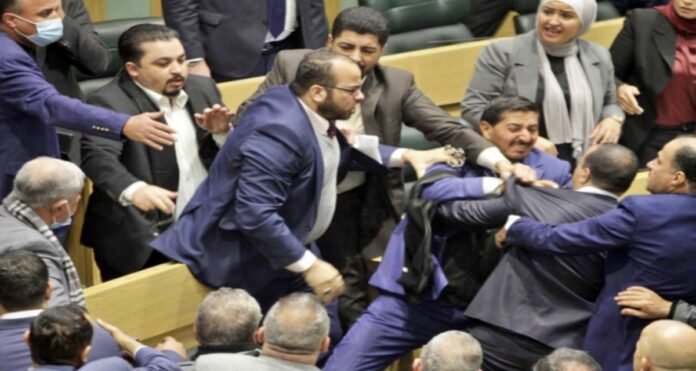 Amman: A video of MPs being assaulted in the Parliament of Jordan is becoming very viral on social media. In fact, during the debate on the amendment bill in the Constitution, the war of words took the form of a fight when the Speaker ordered an MP who was obstructing the proceedings to go out. What was it then, in the Parliament House itself, MPs were seen slapping and kicking each other. Amidst the chaos, some MPs fell on the ground.
According to eyewitnesses, no one was seriously injured in this fight. During this incident, an MP present in the house, Khaleel Attiyeh, while talking to the media said that such behavior will never be accepted in the house.
However, due to such behavior, the image of the country in the world suffers a lot. Other MPs present in the House have condemned the incident as unnecessary and unfortunate. At the same time, after this incident, the proceedings of the House were adjourned for the day.
It is worth noting that since the adoption of the Constitution in Jordan in 1952, till now the Jordanian Constitution has been amended 29 times in the country.