Washington: Microsoft's co-founder and billionaire Bill Gates, who separated from his wife Melinda Gates after 27 years of marital life, seems to be having difficulties. Wife Melinda has taken such a step that Bill Gates, one of the richest people in the world, could be in trouble. In fact, Melinda has made up her mind to leave more property for her three children, while Bill Gates has already publicly announced the inheritance to be given to each of his children.
$ 10 million per child
Bill Gates has publicly said that he will give 10 million US dollars to each of his three children from his wealth and will give the rest to charity. But according to the Daily Mail report, Melinda has decided to take the services of top lawyers in her legal team, taking a surprising step. At this time, the legal teams of Bill and Melinda are engaged in sharing the combined wealth of $ 130 billion of both.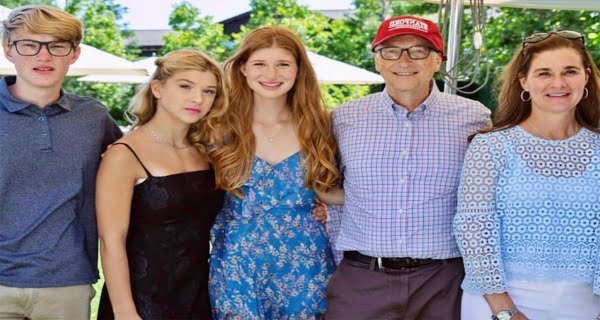 Melinda wants to give more property to children
Experts say that Melinda's decision to appoint top lawyers is indicative of changing the legacy being given to her and Bill's three children – Jennifer (25), Rory (21), and Phoebe (18) Wants to Celebrity Divorce Attorney Newman Cohen said, "Bill Gates has proudly announced to the world that he is leaving $ 10 million for each of his three children and will donate the rest of the billions of property. Now, this matter is in the hands of Melinda because she probably wants to leave a legacy of more than $ 10 million for each of her children. '