Male: The newly elected President of Maldives, Mohammed Muizzu, who came to power on an anti-India campaign, has formally requested the Indian government to withdraw its military personnel from the island nation. The request was made during a meeting with India's Earth Sciences Minister Kiren Rijiju, who visited Maldives a day after Muizzu's swearing-in ceremony.
The Office of the President of Maldives said that Muizzu appreciated the role of the two Indian helicopters in providing medical emergency rescue missions and combating drug trafficking. However, he also raised the issue of Indian military presence in Maldives, which has been a contentious point between the two countries.
According to Indian government sources, Rijiju conveyed that India was willing to discuss practical solutions for continued cooperation through the use of these platforms, as they serve the interests of the Maldivian people and the security of the region. The sources said that Muizzu acknowledged the contribution of the Indian helicopters and planes in saving the lives of 523 Maldivians and conducting more than 450 maritime security missions in the last five years. He also recognized India's assistance to Maldives in times of disaster and pandemic.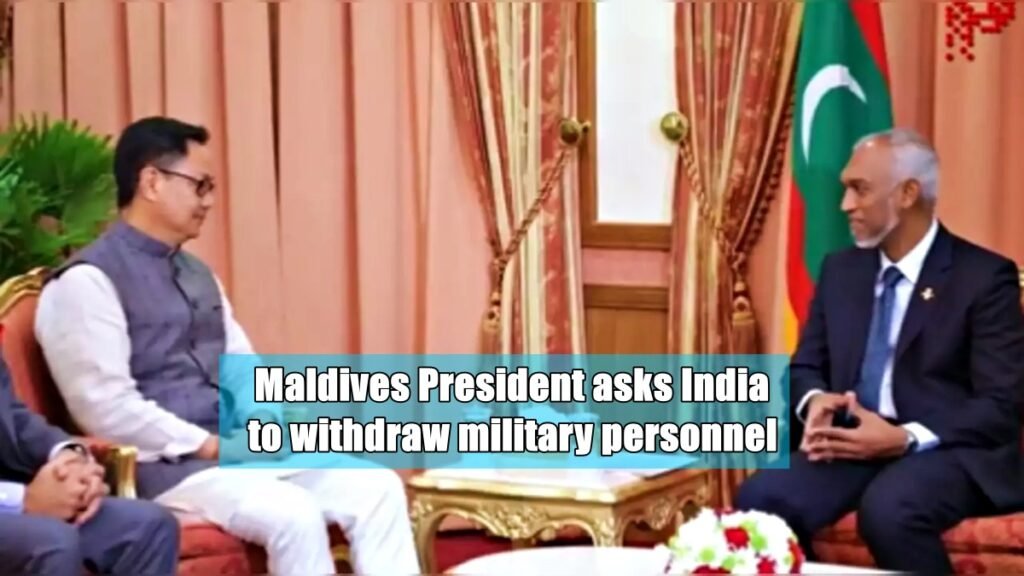 India and Maldives have had close ties for decades, but the relationship soured during the tenure of former President Abdulla Yameen, who was pro-China and jailed several opposition leaders, including Muizzu. Yameen was defeated by Ibrahim Mohamed Solih in 2018, who restored friendly ties with India and signed several agreements on defense, trade, and development. However, Solih lost the recent presidential election to Muizzu, who is seen as Yameen's proxy and has vowed to review the agreements with India.