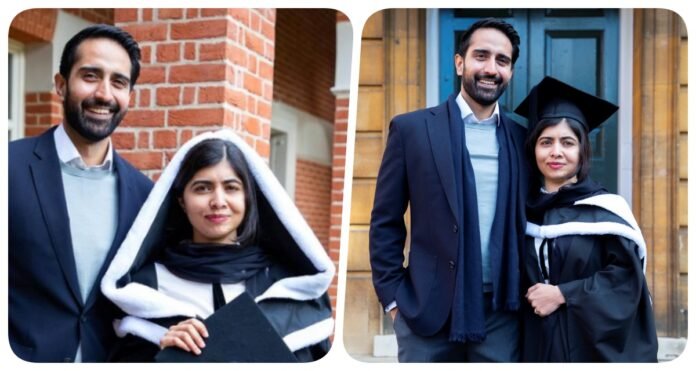 New Delhi: Nobel Peace Prize laureate Malala Yousafzai Pakistani activist recently tied the knot, now she has achieved another achievement. He has completed his graduation degree from Oxford University. Also posted some pictures of graduation on social media. Malala graduated from Oxford in Philosophy, Politics, and Economics. While sharing the photos of the celebration, he wrote that due to Corona Pandemic, there was a delay in getting the degree. Malala's husband Asar has also shared her photos with her fans on social media.
Apart from Malala and her husband, her father Ziauddin Yousafzai has also shared some pictures of the event on Twitter. He wrote that it is a very happy moment. Malala has now officially graduated from Oxford University.
When Malala got her degree, her husband Asar Malik was also present in that program. Malala has also shared the photo with Malik with her fans. Asar and Malala recently got married in Birmingham, England. She was in a lot of headlines after marriage for one of her statements.
In fact, after their marriage, it was revealed that Malala had raised a question about marriage. During an interview with a magazine, Malala had said that I do not understand why people get married and what is they need for it? If you need someone in your life then what is the need to sign a paper for it, why not do it as a partnership. He was heavily criticized after his statement.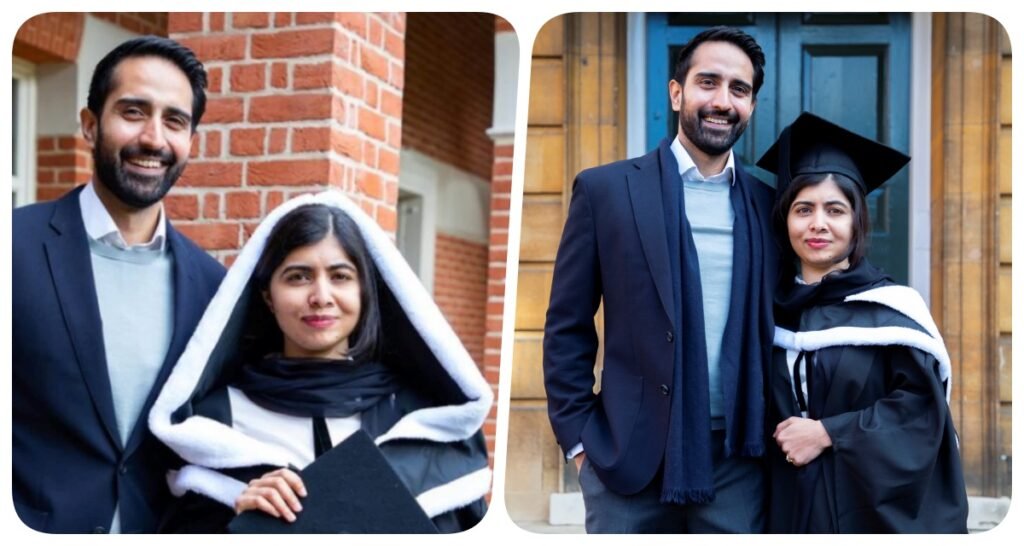 Let us inform you that Malala Yousafzai tweeted after getting married that today is a very special day for me. Asar and I have tied the knot to support each other for life. However, after marriage, he had also presented a clarification on his statement. The Nobel Prize winner said that she was never against marriage. She was worried about marriage due to the increasing hatred towards women and patriarchal thinking from the present time.