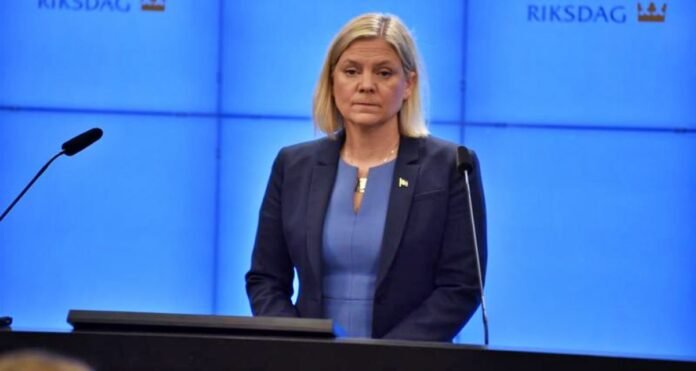 Stockholm: Magdalena Andersson, the first female prime minister of Sweden, had to resign hours after taking office. Anderson's government had to face defeat on the budget proposal in Parliament. After this one party broke away from his minority government of two parties. Magdalen was elected the new leader of the Social Democratic Party on Wednesday itself. He was made the Prime Minister in place of Stefan Lofven. Lofven resigned as prime minister earlier this year. Anderson was earlier the Finance Minister.
In a press conference, Magdalena Andersson said that it is an honor for her to be Prime Minister, but she also does not want to lead a government where its legitimacy can be questioned. He said that the coalition government should resign. If one of its parties separates from the government. Despite the fact that the position of Parliament has not changed and needs to be tried again.
Sweden is considered one of the most progressive countries in Europe in terms of gender equality, but so far no woman has been given the reins of the country (Sweden First Female PM). In such a situation, this development is being considered as a milestone for Sweden. "Democracy cannot be complete if women just keep on voting and they are not elected to the highest office," Amina Kakabaweh, an independent MP who supported Anderson, said in her speech in parliament.
117 MPs voted in favor
In Sweden's 349-member parliament, 117 lawmakers voted in favor of Andersen while 174 voted against. 57 MPs did not take part in the voting while one MP was absent (Sweden Parliament). Altogether 174 MPs voted against Andersen, but according to the Swedish constitution, if at least 175 MPs are not against a person, he can be appointed prime minister. Anderson was made Prime Minister under this law.