New Delhi: Thanks to Lionel Messi, Argentina defeated Bolivia 3-0 in a match of the World Cup Qualifier 2022. Messi scored a hat-trick goal in this match and broke the record of Brazilian great Pele. Messi now has 79 goals in international matches and has overtaken Pele (77 goals). With this, Messi has also become the player to score the most international goals in South American football history.
The 34-year-old Messi scored in the 14th, 64th, and 88th minutes of this match. Playing the 153rd match for Argentina, Messi equalized Pele as soon as he scored the first goal. After this, after scoring the second goal on the pass of Lautaro Martinez, left Pele behind. This is Messi's seventh hat-trick in international matches. Messi's rival Cristiano Ronaldo holds the record for scoring the most goals in international matches. Ronaldo has scored 111 goals in 180 matches.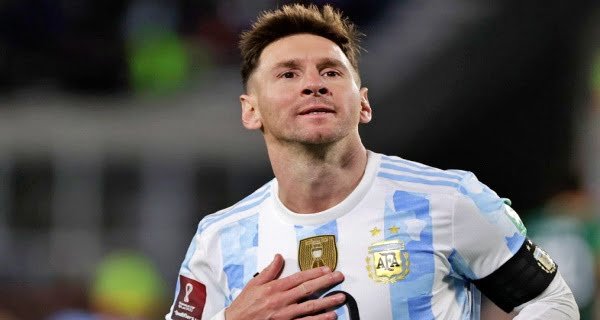 Argentina got this victory after a dispute four days ago. On Monday, the match between Argentina and Brazil was canceled 7 minutes after the start of the game. The match was stopped after four Argentine players violated the Corona protocol. The accused players Miliano Martinez, Giovanni Lo Celso, Cristian Romero, and Emiliano Bendia were not part of Argentina's squad against Bolivia.
Messi left Barcelona and is now part of the French club Paris Saint-Germain. His clubmate Neymar is at number three in terms of goalscoring in the continent of South America. Neymar has scored 68 goals in 112 international matches for Brazil.