London: Dubai's ruler Sheikh Mohammed bin Rashid al-Maktoum has been accused of hacking his ex-wife's phone through the Israeli software Pegasus software. A divorce case is going on in the High Court of London between Sheikh Mohammed and his ex-wife Princess Haya bint al-Hussein. The legal battle for the custody of the children for both has been going on for a long time. On Wednesday, the court revealed that the Dubai ruler had listened to the calls of the ex-wife and her lawyers. Through this, he was trying to intimidate and threaten. Sheikh Mohammed is the Vice President and Prime Minister of the UAE.
The court said in its decision that apart from hacking, those working for the ruler of Dubai had also tried to buy a mansion near Haya's property in London. Haya Bint is very scared after hearing the court's decision. She is feeling herself a victim, insecure.
What did the judge say?
Judge Andrew MacFarlane said at least six phones were placed under surveillance. The judge also said that Sheikh Mohammed tortured his ex-wife not only before leaving for Britain, but continued to torture her even after that. Earlier in March 2020, Judge MacFarlane had expressed apprehension that billionaire Sheikh Mohammed had ordered the abduction of his two daughters.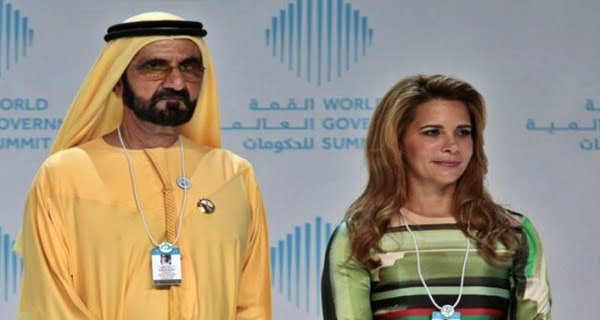 Princess Haya had fled to London
Mohammad, 72, is having a protracted legal battle with 47-year-old Haya over the custody of the children. A lot of money has also been spent on this. Haya had fled to Britain with her two children, 13-year-old Jalila and 9-year-old Zayed. She said that she feared for her safety. She also had an affair with one of his British bodyguards.