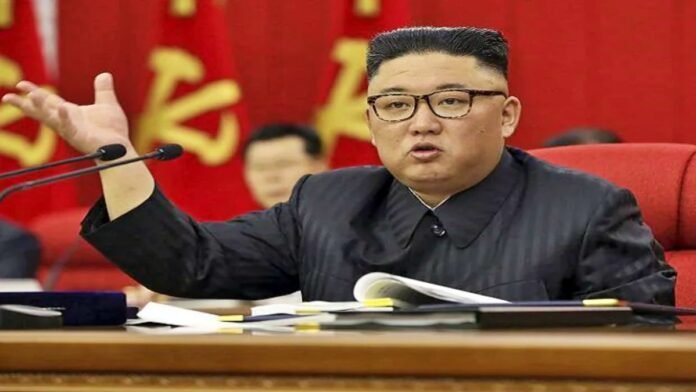 Pyongyang: North Korean dictator Kim Jong Un remains in the headlines for his strange decisions and statements. On Friday, Kim Jong Un made such a claim about the coronavirus and gave the logic that you will hold your head. North Korean dictator has claimed that the first Covid case in the country has been spread by aliens. North Korea has said in its claim that the aliens had thrown the virus in balloons from near the border of South Korea. Due to this, the coronavirus spread in their country.
According to the BBC report, Kim Jong says that after the investigation it has been found that by filling the virus in balloons, the aliens have spread the coronavirus from near the border of South Korea to his country. At the same time, after announcing its findings, North Korea has ordered 'the borderline and the areas along the borders with caution in dealing with wind and other climate phenomena and foreign objects coming from balloons'.
According to North Korean state media KCNA, North Korea has said, 'An 18-year-old soldier and a five-year-old kindergartener came into contact with unidentified materials around barracks and residential quarters in the eastern county of Kumgang in early April. Only after that did symptoms of corona start showing in him. Then Corona exploded on seeing the whole country.
State media said, "The results of the investigation showed that several persons who arrived in the capital city from the area of ​​Ifo-ri in Kumgang County of Kangwon province in mid-April were infected with fever and their contacts had a sharp rise in fever cases." An increase was seen.