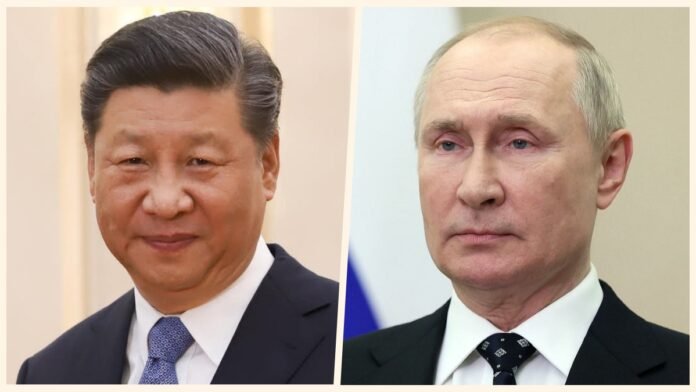 Beijing: Russian President Vladimir Putin has been isolated since attacking Ukraine. But in times of crisis, China has emerged as Russia's best friend. Chinese President Xi Jinping and the Russian President are going to meet once again. Jinping is going to Moscow to meet Putin. This visit is taking place at a time when the International War Crimes Authority has issued a warrant against Putin.
According to news agency AP, the Chinese government did not give any details about what the Chinese leader wanted to achieve from his visit. Jinping and Putin had declared their 'no-limit friendship' before the February 2022 attack on Ukraine, but China has tried to show itself neutral after this war.
The Chinese government said Jinping would visit Moscow from Monday to Wednesday, but gave no indication of when. The Russian government said that Jinping was to come in the afternoon and later meet Putin. Significantly, China views Russia as a source of oil and gas for its energy-hungry economy and as a partner in its opposition to US dominance in global affairs.
Joseph Torrigian, an expert on Sino-Russian relations at American University in Washington, said the meeting gave Putin and Jinping an opportunity to show they have "powerful partners" at a time of strained relations with the United States. Torrigian said, 'China may also indicate that it can do more to help Russia, and if relations with the US continue to deteriorate, they will try to enable Russia and go to war against Ukraine. Can do a lot to help Russia.