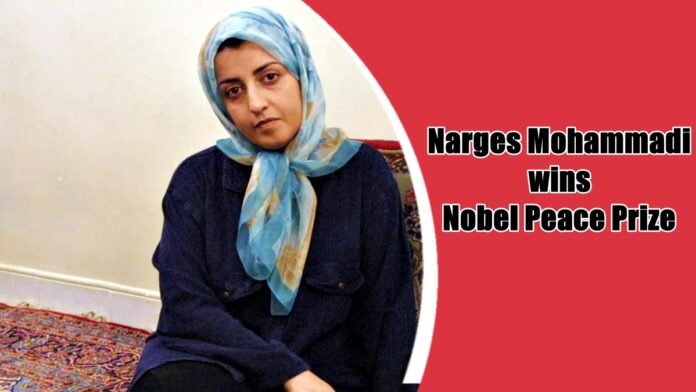 New Delhi: Narges Mohammadi, an Iranian human rights activist and scientist, was awarded the 2023 Nobel Peace Prize on Friday for her fight against the oppression of women in Iran and her fight to promote human rights and freedom for all. She is currently serving a 16-year prison sentence for her involvement in a human rights movement that campaigns for the abolition of the death penalty.
The Norwegian Nobel Institute in Oslo announced the prize, saying that Mohammadi's work also honors the millions of people who protested last year against Iran's religious regime's policies of discrimination and oppression targeting women.
The institute said that the slogan "Women – Life – Freedom" adopted by the protesters aptly expresses the dedication and work of Mohammadi, who is the vice president of the Defenders of Human Rights Center (DHRC), headed by Nobel Peace Prize laureate Shirin Ebadi.
Last year, the award was jointly given to the Russian human rights group Memorial, the Center for Civil Liberties of Ukraine, and jailed Belarusian rights lawyer Ales Bialiatsky for "promoting peace" against the backdrop of Russia's ongoing invasion of Ukraine.
Since its establishment in 1901, the Nobel Peace Prize has been awarded to 110 individuals and 30 organizations.
Previous winners include Malala Yousafzai and Ethiopian Prime Minister Abiy Ahmed. Some organizations have been awarded the prize multiple times.
The International Committee of the Red Cross has won it three times, while the Office of the United Nations High Commissioner for Refugees has been awarded it twice.