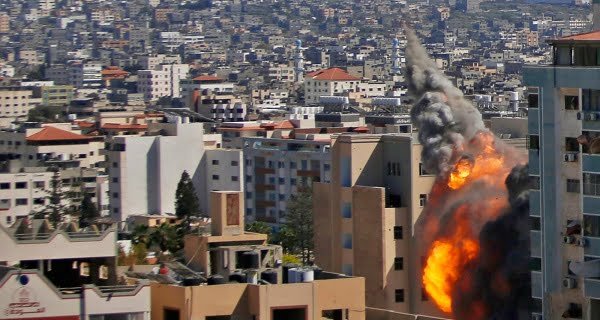 Tel Aviv: Tensions between Israel and Gaza's extremist organization Hamas continue to grow. On the seventh day of the battle, Israel has launched a major attack. In Gaza, the bombing of the Hamas chief's house has been carried out. Apart from this, attacks were also carried out by rockets in the early hours of Sunday. It is being said that at least 3 Palestinians have been killed in airstrikes carried out by Israel. Apart from this, many have also been injured.
According to reports, around 10 people have been injured in and around Tel Aviv. Since the start of the violence on Monday, at least 148 people have been killed in Gaza, including 41 children. On the other hand, Israel has spoken about the death of 10 of its citizens, including 2 children.
Mahmoud Abbas talks to US President
Meanwhile, Palestinian President Mahmoud Abbas has spoken to US President Joe Biden on the phone to intervene in the ongoing conflict with Israel and call off the Israeli side's attacks on Palestine. Abbas telephoned the US President and gave him the latest information about the ongoing violence in the Palestinian Territory, as well as urging him to stop the Israeli crackdown against the Palestinian people.
Stress reduction appeal
Meanwhile, the UN chief of human rights has appealed to Israel and Gaza's extremist organization Hamas to reduce tensions and prevent violent acts. Michel Bachelet, the United Nations High Commissioner for Human Rights in Geneva, said, "The provocative rhetoric from the leaders of both sides seems to promote rather than calm the tension."