New Delhi: The Israeli Defense Forces (IDF) have released a video and photos of al-Rantisi hospital in Gaza, alleging that the children's hospital was used by Hamas militants as a base for holding hostages and storing weapons. The IDF said that the basement of the hospital, where cancer patients and children were treated before the war, was taken over by Hamas and turned into a command center and a weapons depot.
The video, posted on the IDF's official Twitter account, shows IDF spokesman Rear Admiral Daniel Hagari explaining the findings of the Israeli forces who entered the hospital. He said that they discovered grenades, suicide vests, and other explosives in the basement, as well as a motorcycle with bullet holes that was used to transport hostages to Gaza after a surprise attack by Hamas on October 7.
Hagari also claimed that they had evidence that Hamas had kept hostages in the hospital and that they were investigating the matter. He said that they had received intelligence that confirmed this allegation. He accused Hamas of launching its war against Israel from the hospital, and of using the patients and civilians as human shields.
The IDF's claims have been met with denial and outrage by Hamas and the medical staff and officials working in the hospital. They said that the hospital was not under Hamas' control and that it was a civilian facility that provided vital health care to the people of Gaza. They said that the IDF's allegations were false and aimed at justifying their aggression and violations of international law.
The hospital is one of the many civilian infrastructures that have been targeted by the Israeli bombardment of the Gaza Strip, which began on October 7 in response to a surprise attack by Hamas that killed about 1,200 people and took 240 hostages in southern Israel. The Israeli ground offensive, which followed the air strikes, has pushed the IDF troops deep into the blockaded coastal enclave, where more than 11,000 people have been killed, according to Palestinian health officials.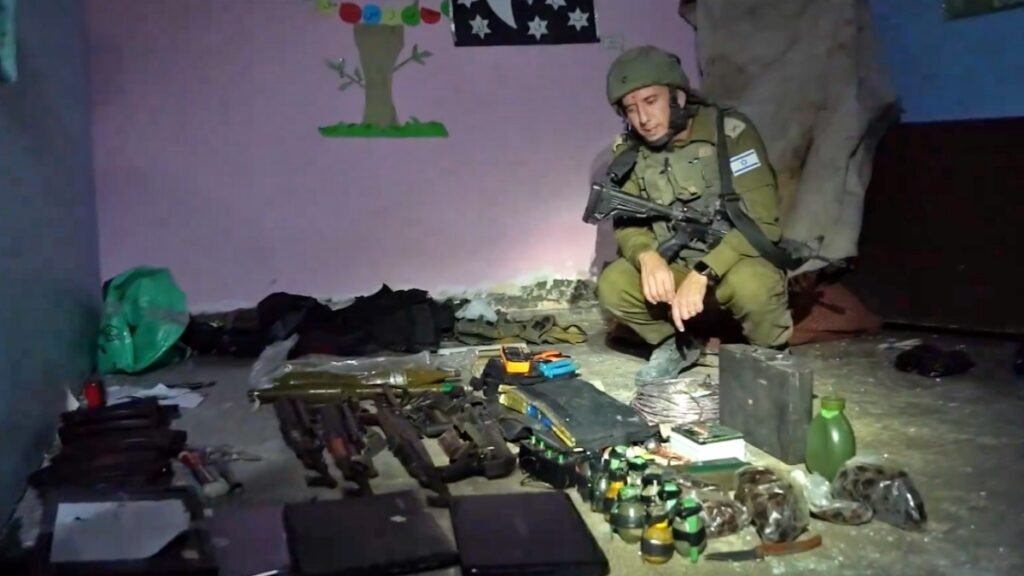 The IDF has said that it is allowing the patients and civilians to leave the hospital and that it is trying to minimize the harm to the innocent. However, many people are still trapped inside the hospital, waiting to be evacuated. The hospital is surrounded by Israeli army tanks and soldiers, who have set up checkpoints and barriers at the gate. The situation is tense and uncertain, as the war rages on.