Kabul: No one is aware of the whereabouts of the movement's Supreme Leader Hibatullah Akhundzada since the return of the Taliban to power in Afghanistan. Till now Akhundzada has not come in front of the world. The Afghan people have no information about whether the leader of the Taliban is dead or alive. Even analysts with knowledge of the Taliban have doubts about who is actually leading the Taliban. In such a situation, the news agency AFP has tried to trace Akhundzada.
On 30 October it was rumored that Akhundzada had addressed a madrasa in the southern city of Kandahar. Taliban officials gave a seal of authenticity to the Supreme Leader's presence at the Hakimiya Madrasa. An audio recording lasting over 10 minutes was released. Akhundzada said in this audio, 'May the above reward the oppressed people of Afghanistan who fought for 20 years with infidels and oppressors.'
Madarsa security chief Masoom Shakrullah told that when the Supreme Leader visited the madrasa, he was armed and was accompanied by three security guards. He said that even mobile phones and sound recorders were not allowed. "We were all looking at him and weeping," said a 19-year-old student named Mohamed. Asked if he could confirm that it was definitely Akhundzada, Mohamed said he and his accomplices were so happy that they forgot to see his face.
In fact, the main reason behind the low profile of Taliban leaders is the fear of being killed. America has often been dealing with terrorists through drone attacks. In one such drone attack, the then Taliban leader Mullah Akhtar Mansour was killed in 2016. Only then did Akhundzada rise to the top post of the Taliban. He soon found support from al-Qaeda chief Ayman al-Zawahiri. Let us tell you that the Taliban released a picture of Akhundzada five years ago, after which not a single new picture of him has been released.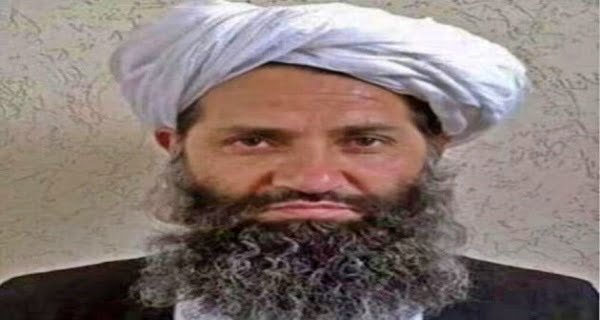 Officials of the deposed Afghan regime and many Western analysts believe that Akhundzada had died years earlier. They believe that this was done deliberately to make him appear alive. The Taliban have done this before, when the Taliban's founder, Mullah Omar, died in 2013. But he was shown alive for two years.