Washington: Indian-origin Neera Tanden has been appointed as the White House staff secretary by US President Joe Biden. After this appointment, she has been given an important responsibility, under which she will now have control of all the documents of President Biden. Neera Tandon will be the first Indian-American to hold this position. Earlier in May, Neera was appointed senior advisor to Biden.
White House staff secretaries work behind the scenes, but their role is very important. One official said the staff secretary's role in the White House is similar to that of the central nervous system, which drives the decision-making process and manages a variety of issues for the president.
Politico quoted a White House official as saying that Tandon will retain her position of senior White House adviser, in which she advises the President on a range of issues. According to the Washington Post, he will report to the White House Chief of Staff Ronald Klein.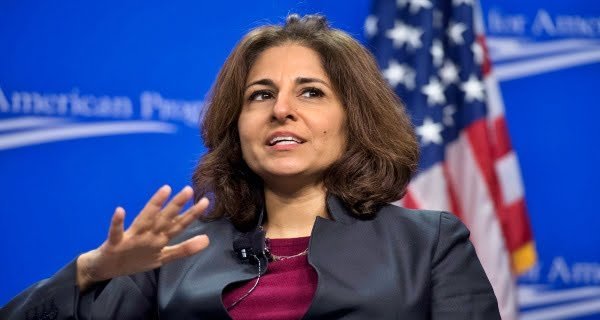 Tandon has over two decades of experience in policy and management that will further strengthen policy in the White House. His experience in domestic, economic, and national security policy will be a valuable asset in this new role. Tandon's appointment as White House staff secretary came eight months after he withdrew his nomination as director of the White House Office of Management and Budget following strong opposition from Republican senators.
Tandon began her career as an assistant director of domestic policy at the White House and senior policy adviser to the First Lady during the tenure of former US President Bill Clinton. Apart from this, Tandon has been a senior advisor on health reforms in the US Ministry of Health and Human Services. He worked closely with Congress and stakeholders on certain provisions of the Affordable Care Act during the tenure of former US President Barack Obama.