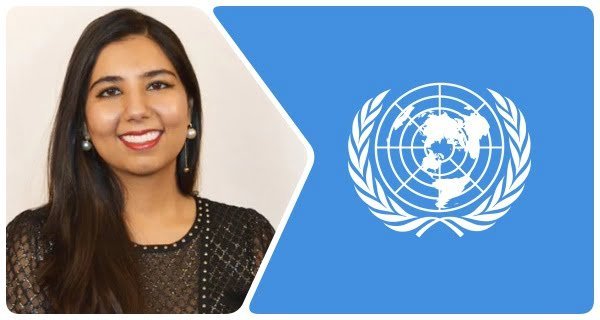 United Nations: A worker of Indian origin in the United Nations has announced his candidacy to become the next Secretary-General of this global organization. Akanksha Arora, who serves as the audit coordinator at the United Nations Development Program (UNDP), is the first person to announce candidacy against the current Secretary-General Antonio Guterres.
Guterres has submitted his candidature for his second term as UN chief. The tenure of the UN chief is five years. Akanksha (34) said that she will stand for election to the post of the world's top diplomat. She started her 'AroraForSG' campaign this month.
In his two-and-a-half-minute video released online, Akanksha said, "People in my position are not expected to stand against the people holding the charge." We are expected to wait for our turn, keep working according to the old process, go to work, bow our heads and accept the world as it is. "
Akanksha said that those who came before her have failed to hold the UN accountable and that is why she is standing in the election for the post of UN Secretary-General. Guterres (71) confirmed last month that he would also stand for election for a second term as the Secretary-General of the United Nations.
Gutarais' first term ends on 31 December this year. She is the ninth Secretary-General of the United Nations and no woman has become its General Secretary in the 75-year history of the United Nations. Brendan Verma, a spokesman for UN General Assembly President Volkan Bojkir, was asked at the press conference whether Akanksha had made any formal communication with the Speaker regarding his candidature. In response, Verma said that no formal letter has yet been received by the office of the Speaker.