New Delhi: Where once again Pakistan Prime Minister Imran Khan in his speech at the United Nations General Assembly (UNGA) has again raised the issue of Kashmir and has also spoken of war. Along with this, he also strongly advocated the Taliban in Afghanistan in his speech. On the other hand, India also retaliated saying that Pakistan is now spreading lies against India. Today Pakistan itself is a terrorism stronghold and terrorists roam freely here. Not only this, Pakistan's Prime Minister Imran Khan himself roams around glorifying the terrorist bin, Laden.
What did Imran Khan say?
Significantly, today Pakistan Prime Minister Imran Khan once again shed his crocodile tears on Kashmir in the United Nations General Assembly (UNGA). Imran Khan today said how India wants to make some changes in the demography of Kashmir. Apart from this, Imran Khan called separatist leader Syed Ali Shah Geelani a martyr. While chanting the old Kashmir melody, Pakistan's PM Imran said that only after the resolution of the Jammu and Kashmir dispute, there will be peace between India and Pakistan.
Along with this, he also referred to the positive role of Pakistan in the US campaign against terrorism and said that even after doing all this, Pakistan was left in a way alone and isolated.
In his speech today, Imran Khan also strongly attacked America. He said that those who curse Pakistan on the issue of Afghanistan must analyze. In the 80s, the US itself trained Mujahideen organizations like Al-Qaeda.
India's befitting reply to Imran
Refuting these allegations, India today retaliated, saying that Imran Khan spread lies against India in the United Nations General Assembly (UNGA) and once again tried to spread his corrupt propaganda against India from the international forum. Today, India's first secretary at the United Nations, Sneha Dubey, gave a strong reply to Imran Khan, saying that Pakistan is spreading lies against India. Pakistan itself is a terrorist stronghold. Terrorists roam freely in Pakistan today. At the same time, Imran Khan himself glorifies bin, Laden.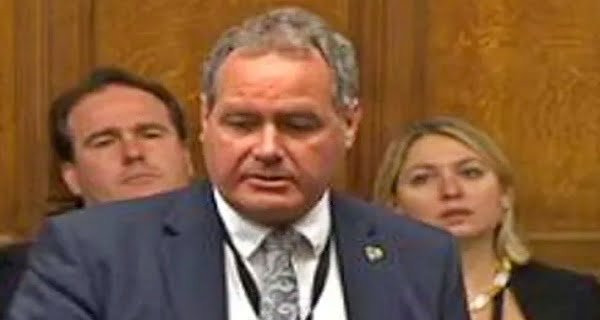 Britain praised India
Let us inform you that the Conservative Party MP of Britain, Bob Blackman has also made a very important statement regarding Jammu and Kashmir today. He said that as soon as the Indian Army withdraws from Kashmir, there will be a situation like Afghanistan. MP Bob Blackman praised the Indian government's decision to remove Article 370. It has also brought prosperity and better security for the minorities, he said.