Johannesburg: Hundreds of foreign nationals who have come to South Africa on family and business trips are stuck as the country faces the new variant 'Omicron' of Covid-19. After arrival, many countries have implemented travel restrictions.
Britain announced on Thursday that all flights to and from South Africa and five neighboring countries would be banned from Friday afternoon. The country made this announcement after the new form of the virus came to the fore. Many other countries also took similar steps and indicated that only their own citizens would be able to return and they would also remain in segregation.
In New Delhi, the central government has ordered strict screening of all international travelers coming directly from South Africa or via South Africa, Hong Kong, and Botswana from all states and union territories. According to a government order on Friday, airlines can operate between India and South Africa, Hong Kong and Botswana with 50 percent capacity from December 15. India does not have an 'air bubble' travel arrangement between South Africa, Hong Kong, and Botswana, under which special passenger flights are operated. At the same time, these three countries have been kept in the 'threatened' category by the Ministry of Health of India.
UK tourists have been particularly affected by the new ban as large numbers of people come to South Africa for tourism or family ties. Joanna Johnson said with teary eyes, "I have to go home for Christmas to be with my family but it feels like I'm stuck with my friends now."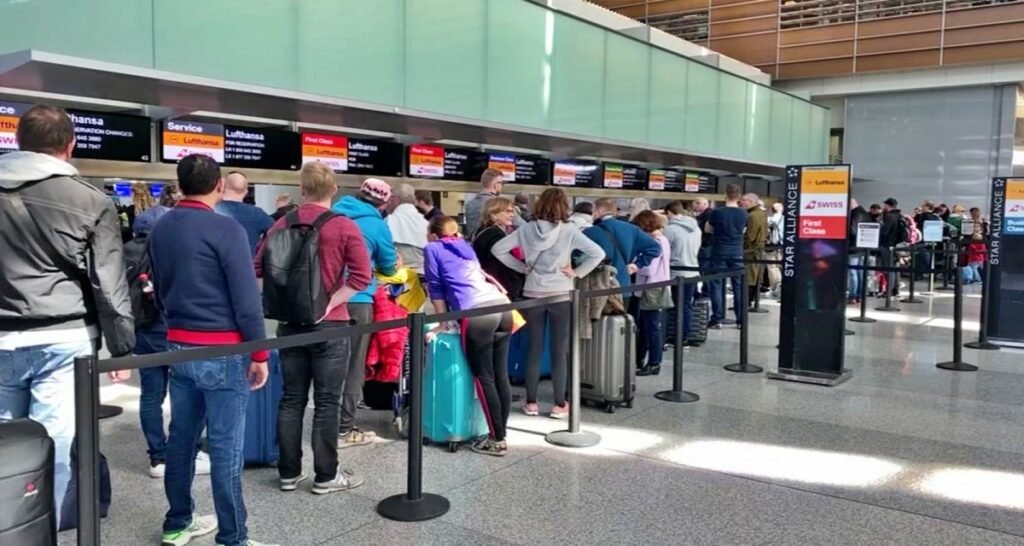 Meanwhile, Abdul Patel, an Indian-origin man at the airport, said that he was scheduled to return to Mumbai via Dubai on Monday but now wants a ticket on any available flight. An airline employee, who spoke on condition of anonymity, said the pressure was set to increase over the weekend as more countries canceled flights.